by Stephen Cieslukowski, President | Jul 15, 2021 | Blog Posts, News | 0 comments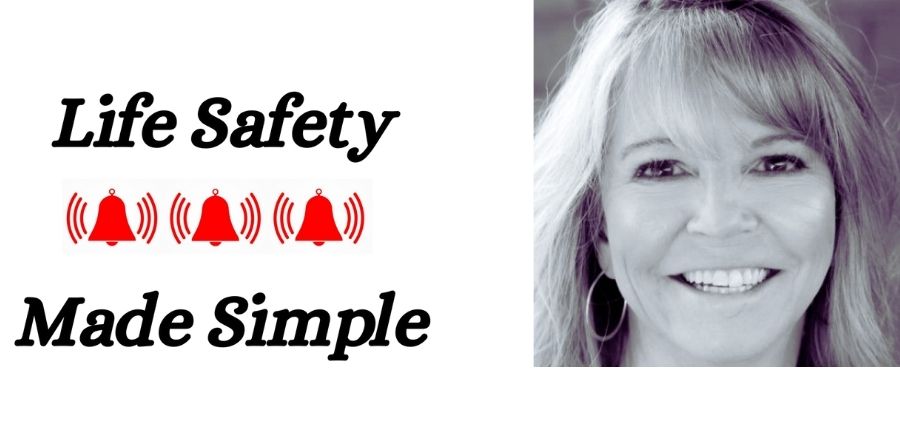 Without a doubt, Brothers Fire & Security is continually growing and adapting with the times. We help our clients effectively navigate the always-changing technology in the fire and security industry. Our commitment is to give our customers professional, fast, comprehensive and cost-effective results.
As part of our strategic growth plan, please join me in welcoming Susan Lanahan to our Life Safety Division. We're fortunate that Susan brings 25+ years of sales and business development experience.
Susan's primary role with Brothers Fire & Security is to consult with business owners, key decision-makers and property managers about their life safety, and fire and security compliance needs.
One of her top priorities is to expand our online academy, "Life Safety Made Simple." Our academy features innovative online training products and services to help our clients and their staff to be well-trained in a variety of fire and security areas, as well as in compliance.
One of the biggest challenges that all businesses face in terms of life safety, is keeping up with training and compliance requirements with their fire and security systems. Our goal is to give all of our clients the tools and skills they need to cost-effectively manage their systems. Naturally, there are any repairs needed or help with inspections, we're happy to help.
In her new role, Susan is will be helping new and existing clients to expand access and inspections of their fire and security systems. In this age of Do It Yourself (DIY), many people want to take care of their own inspections. Things like emergency exit lights, and fire extinguishers, for example. Since certification is still required, we've invested in the educational tools needed.
Now, our new online learning portal will help our clients get certified and manage their own inspections. We can provide all the tools and skills so you can manage your life safety systems cost-effectively, across your entire network and business reach.
About Susan
I've known Susan for many years and we've worked collaboratively on many projects. She's a seasoned business development professional who cares about her clients. Her strength is creating client relationships to develop, implement, and analyze pivotal solutions. She works well with customers in various company roles. Susan approaches her work with energy, enthusiasm, and integrity; qualities that I especially appreciate about Susan.
She brings a well-rounded career of experience which includes 12 years as an account executive with IBM Business Partners. She's also worked with sales and marketing and information technology businesses. Her roles focused on business and sales development, client strategy and customer retention.
"I'm super excited to become part of the Brothers Fire & Security family," Susan says. "My passion is to bring the latest technology, processes, and systems to help our clients. We help our clients to protect and save people's lives, protect buildings, and make staying on top of all the life safety issues easier and most cost-effective."
Susan may be contacting you in the coming weeks to schedule a free 30-minute review of your life safety systems and compliance. Or, if you'd like to contact Susan directly, please reach out to her at 952-237-7275.
During your free consultation, you may find out what most of our clients discover. Susan can show you how most of our new clients save an average of 25 percent on their fire and security services when they partner with us.
About Brothers Fire & Security
As one of the premier providers of fire and security solutions in the Upper Midwest, Brothers Fire & Security strives to build long-term, value-added relationships. We work with business owners and property management companies, as well as all types of public institutions to solve fire and security needs. By taking advantage of our integrated bundled services, many of our clients find that they can save 25-30% on their safety services, annual inspections and more. From a single location to franchises throughout the region and the country, our integrated approach saves our clients valuable time, money, and stress. We provide fire protection systems, security systems, fire sprinkler systems, fire alarm systems, 24-7 monitoring, fire extinguishers, card access and kitchen hoods. We also provide our Online Academy: Life Safety — Made Simple with eLearning courses designed to help you get and keep your staff trained and your business fire and security code compliant.