Complete Guide to Fire & Security
Monitoring Solutions
Download our Complete Guide to Fire & Security Monitoring Solutions as a PDF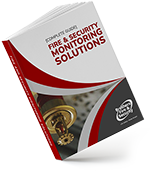 Take these monitoring solutions with you or share with your colleagues. Serving the Twin Cities and the Upper Midwest for nearly 30 years, Brothers has the expertise to implement the solutions outlined in this guide.

Fill out the form to receive a downloadable version of this guide in your inbox!
Security and fire alarms save lives and protect property. Adding monitoring to these systems is a critical next step in ensuring safety. Whether you own a restaurant, small business, office building, industrial plant, apartment, condo, townhome, or are a facility manager at an educational facility, this page covers everything you need to know about monitoring, why it matters, the different types, budgeting and inspection tips, and how to transition from one provider to another.
There is a common misconception that a fire alarm serves as a fire monitoring system. This is not, in fact, the case. A fire alarm simply detects and alerts occupants that a fire is present–there is no connection between the fire alarm and alerting a fire station. Having a fire monitoring system in place is a requirement in most, but not all, jurisdictions, but it makes sense why it should be. In situations where no one is around to be alerted by the fire alarm, the building can become engulfed by flames and burn to the ground, resulting in property damage or worse–lost lives.
Fire Protection System
While the National Fire Protection Association (NFPA) recommends several fire monitoring system types, the two main ones are conventional and addressable systems. Conventional systems can detect the general area of a building on fire whereas addressable systems can pinpoint the exact location.
Regardless of the monitoring system in place, they must be accompanied by alarm systems to be effective. These two components need to exist in tandem to provide the best fire protection coverage possible. The most common fire alarm systems are:
Fire sprinkler and suppression systems
Kitchen hood suppression systems
Fire doors and ventilation systems
Emergency lighting and door signs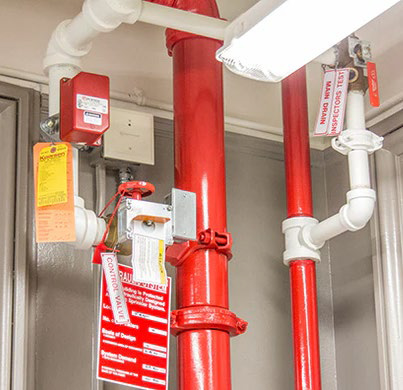 Simply put, a fire monitoring system is an integrated add-on to a fire alarm system. When the fire alarm is activated, the monitoring system immediately sends an alert to a call center. From there, an operator will contact the building and/or dispatch the nearest fire department depending on the severity of the signal.
Resource: Benefits of third party monitoring of fire alarm systems
While there are instances where a fire monitoring system is not legally required, it is still a good idea to implement for many reasons such as:
Discounted Insurance
You may be eligible for a discount on insurance premiums as a fire monitoring system greatly lowers your risk of filing a high-damage claim.
Limited False Alarms
With a highly responsive and reliable system in place, the provider will verify the fire before contacting emergency services–meaning no more false alarms and wasted time and resources.
24-Hour Surveillance
Rest assured that if your building is vacant or fully occupied, it is always being monitored. In the event a fire does break out, your building is set up to receive the fastest response from emergency personnel.
If you already have a fire monitoring system in place, are you keeping it code compliant? The National Fire Alarm & Signaling Code, NFPA 72, gets updated every one to two years, so it's something that will need to be addressed on an almost annual basis. It usually takes Minnesota a couple extra years to adopt the latest code, but this is still way more frequent than the 30-year gaps between updates in the past.When thinking about your building's fire monitoring system, when was the last time you had it serviced or inspected? Probably when you first purchased it. If that's the case, then it's long overdue for you to upgrade your system.
For starters, older alarm and detection systems are not equipped to respond to quick and intense fires. Building and interior furnishing materials have changed over the years. Furniture, appliances, the range of plastic products, and other modern materials all burn at a faster rate than the furnishings of old. This leaves you with less time to respond to an emergency, and if your system isn't performing optimally, it can lead to a total loss.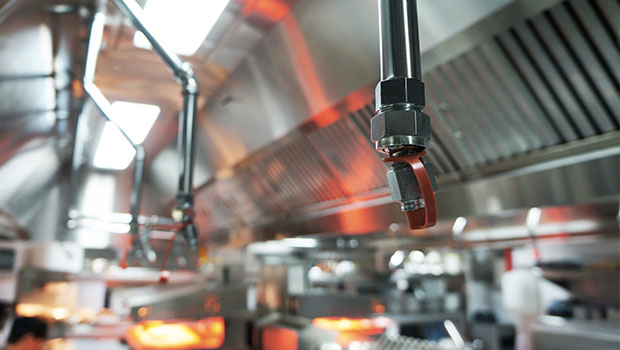 Older fire suppression and sprinkler systems become increasingly difficult and expensive to maintain. Plus, the impact that years of heat, humidity, and cold have on wires and circuit boards makes them susceptible to failure. Think about the improvements made to technology in the span of just 5 years. If you are using a 5-year-old phone, there is no way it is still functioning unless you update it.In fact, you've likely replaced it entirely. The same idea is applied here, only the stakes are much higher.
Design a System that Works for You
Whether you are looking to upgrade or start fresh with a fire monitoring system, there are a few things to consider pertaining to your building type and use such as size, location, industry, and features. These variables will dictate what specific features will need to be included to make a code-compliant protection system.
Additionally, it's critical to assess cold and hot weather performance when customizing a fire safety system. Freezing temperatures can place fire safety systems at risk, rendering them ineffective if there is a rupture.

Brothers Fire & Security (like most monitoring services) regularly uses cellular dialers in most of our panels to call out to firehouses and emergency dispatchers when an alarm is triggered. If the dialer in your panel is 3G you must switch to a 4G LTE dialer. This isn't an expensive upgrade, but you do need a technician from your monitoring service to do it.
Having 24-hour vigilance for fire protection is great, but what systems do you have in place to protect your building, and its occupants, against other threats such as vandalism or theft? For this, a customized security system can go a long way. From camera placement and video storage capacity, to control access systems, the precautions you have in place can be the difference between peace of mind and chaos.
Predictive analytics determined that in the coming 20 years, 75% of all homes in the United States will be broken into, regardless of the neighborhood. This shocking statistic begins to make more sense considering 46.9% of people don't have a home security system installed in their home.
For owners and operators of industrial, commercial, and/or residential buildings, having your security system monitored is a best practice for minimizing financial and legal risk. This form of access control/security monitoring generally has the following features:
Detectors (cameras)
Keypads (access control)
Control electronics (access control)
With today's technology, you can easily customize your system to meet the needs of your specific type of property. One effective way to upgrade your security is by adding cameras.
Resource: Factors to consider when adding cameras to a security system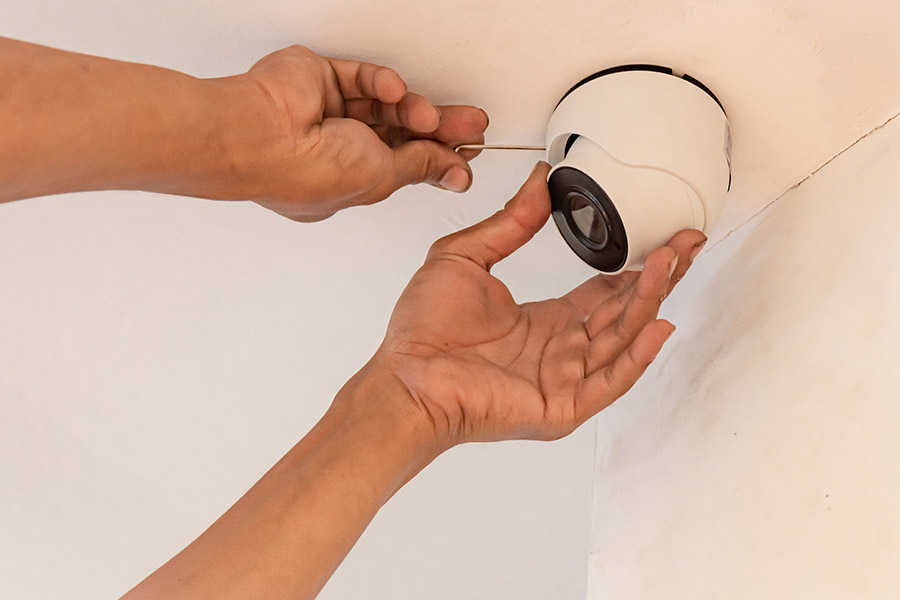 Determine Camera Placement
Cameras should cover main entrances, stairwells, and first-floor windows, as well as the paths leading up to them. Parking lots and garages are very risky areas and should be monitored at all times.
As for the number of cameras needed to get the job done, a good rule of thumb is for each camera to cover as much area as possible without overlapping another camera's feed. The amount of area each camera covers and its orientation will inform the number of cameras you need.
Be sure to pay attention to the field of view to eliminate blind spots that could reduce the effectiveness of your system.
System Specification and Set-Up
It is especially important to consider the environment you will be placing your cameras in as this will inform what type of cameras are needed. For instance, if you are monitoring the outdoors, you should select a camera that is equipped with the proper protection against the elements.
Another factor to consider is lighting. Though you are not filming a movie, you will want to ensure that the resolution will be clear enough even in low lighting. At the very least, we suggest using a 5-megapixel camera for outdoor use and a 2-megapixel camera for indoor.
Fixed cameras are necessary for building a sound surveillance system. For this, you will want to install a Pan-Tilt-Zoom (PTZ) camera, an ideal choice if you are hoping to actively monitor for suspicious activity.
Consider Storage
So you have the cameras in place, but where is all the footage going to be saved? The Network Video Recorder (NVR) is an essential element of your security system. NVR systems allow you to record and store videos on a hard drive for later viewing. What's the point of having cameras if you don't have a way to capture the footage?
Additionally, you can opt for Digital Video Recorder (DVR) if you have analog cameras or use modern closed circuit (CCTV) camera systems that let you store footage on the cloud. This way, you can store large video files and have access to your security feeds for a longer period of time.
With the correct security monitoring setup, you will have the right tools in place to monitor the inside or outside of your building. It's now time to shift your attention to access control.
Access control systems act like a virtual wall, shielding people, property, and data from the dangers of malicious intruders. In this way, they ensure that your organization's assets are secure in both physical and digital spaces—keeping valuable information safe from harm.
Unlike standards for fire safety, such as code requirements and certifications, there are not a lot of standards for access control. Each business and building will have unique needs. When thinking of implementing access control, consider the following:
Do your entry and exit points support the kind of access control you want, and do they fit your specific security needs?
Do you want every door to have access control?
Who are the doors meant for: employers, residents, students?
In the following section, we will unpack card access control, however, there are other types of access control such as keypads and other control electronics. For a more complete list of considerations read our blog, Door Access Security: First Line of Defense.
5 Types of Card Access Control Systems
Card access control is a very reliable way to instate foot traffic security. Thinking through how you want your door access control to work, as well as how it will integrate with your security monitoring system, will help inform your system selection. Types of card access control systems include the following:
Swipe Cards: With magnetic stripes like credit cards, they are swiped through the card reader at the door, and the user's access code and credentials are immediately read. Swipe cards are one of the oldest forms of card access and are generally reliable, although the magnetic stripes do tend to wear out over time.
Proximity Cards and RFID Cards (Radio Frequency Identification): Same logic as the swipe card, however these communicate with the reader via a small transmitter whenever a user is within range.
Smart Cards: These are much faster cards that are capable of writing data. This allows the card to store much more information and makes them useful in a variety of credential options and applications. This is a good option when wanting to give individuals varying levels of access to a building.
Biometric Readers: Attached to a network, they measure a person's unique physiological characteristics, such as fingerprint, finger-vein, palm, retina, iris, face, and voice.
Cloud-Based: With cloud-based access control, you can manage and update one security card or your entire system in real-time. A centralized access control dashboard makes it easier to manage your entire organization's security. In case of a lost or stolen key card, you can simply revoke access from the control panel. You can also increase a user's clearance in an instant.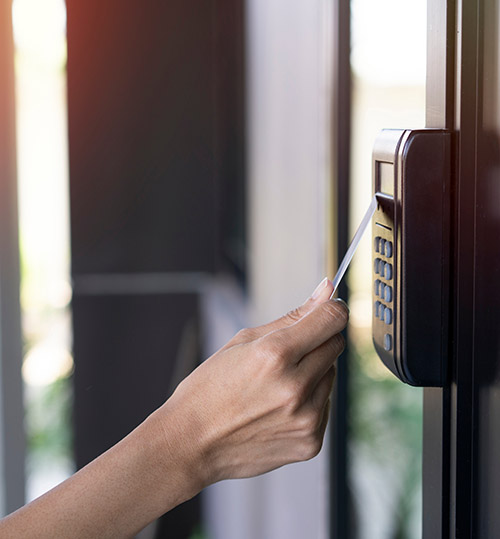 Unauthorized access to your building can be a major risk for both the occupants and their/your property. To stay ahead of potential threats, it's essential that you take proactive steps such as installing security monitoring systems or implementing access control solutions–giving yourself peace of mind should a breach ever occur and granting the ability to pursue legal action if necessary.
An integrated fire and security monitoring system will keep you, your occupants, and building safe. As previously detailed in the above sections, there is no "one size fits all" approach to fire and security monitoring, but there are baseline recommendations to have in place within each category. Whether you own a commercial, industrial, or multi-residential property, it is critical to have a fire protection, intrusion detection, and monitoring system in place.
All that being said, we know this is a lot to keep track of. To help you out, we have a few tips and resources to keep your fire and security monitoring needs organized and code compliant. Here are some recommendations to take the stress and worry out of planning and budgeting for inspections.
Save Slowly
Unexpected events can be costly, so why not plan ahead? Set aside some funds each month to account for unexpected repairs or replacements of a fire and alarm system. As a general guide, saving 1% up to 5% of the cost per month is recommended if your current system is getting on in years. That way you'll have resources available when emergencies crop up!
Life Safety Month
If you operate multi-unit housing or something with occupants, designating a "Life Safety Month" is a good idea to get all of your inspections done. Rather than spacing out inspections throughout the year, knock them all out in one month. Alert occupants ahead of time and use this as an opportunity for them to practice their exit plans in case of emergency.
Keep Track of Inspection Requirements
If a "Life Safety Month" is not feasible for you or your building, we have created a handy and simple inspection scheduling form to help you keep track of when inspections need to be done. Not only will this help you remember inspections, but it serves as a budgeting tool as well.
Resource: Fire and security checklist for K-12 schools in Minnesota
As a business or building owner, you are well aware that building maintenance requires a proactive plan based on budgets, operations, staffing, equipment life cycles, laws, and regulations. With all of this and more to oversee, keeping track of the various vendors who supply these services can be overwhelming. If that alone is not a good enough reason to consolidate your services, here are a few other considerations to make.
1. One Contact for Everything
As simple as it sounds–one contact means one contact. Instead of a patch-worked team from different vendors, you'll have one integrated team working together towards a singular goal. There also is a huge added advantage of simplified billing and paperwork, making it easier to keep track of invoices and billing information.
2. Eliminate Noncompliance
Ensuring the safety of your building occupants is paramount. Having only one provider manage all fire and safety systems can help you maintain consistent policies while meeting necessary regulations, sidestepping any potential compliance issues or unwanted risks associated with a multitude of solutions from multiple vendors.
3. Time and Cost-Effectiveness
Your communications will become much faster when you only need to connect with one point of contact. Not to mention you may also gain access to bundle-based pricing, reducing your overall fees and expenses (saving you money and paperwork).
4. Establish a Trusted, Long-Lasting Relationship
Fewer vendors mean fewer relationships to manage. Working with a single vendor for your fire and safety solutions helps create an atmosphere of reliability, trust, and quality–so you know your interests are in safe hands.
All this is to say if your monitoring needs are not being met and your vendors are causing you a headache, it's time to make the switch. You need a vendor who cares just as much about your building as you do.
Brothers Fire & Security takes an integrated approach to your fire and security needs. Whether it's bundling your fire and security systems or providing one service, we'll act as your trusted strategic partner, bringing the latest technology, processes, and systems to your business to save people's lives and protect your buildings.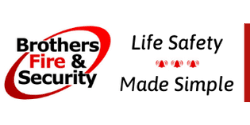 For Immediate Assistance Call
800-607-2767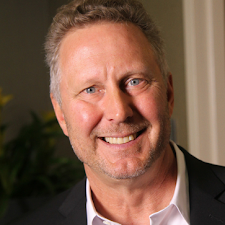 Stephen Cieslukowski, President,
Brothers FIre & Security
Online Safety Courses
Fire Protection Systems
Fire Alarm Systems
Suppression Systems
Inspections & Service
Fire Sprinkler Systems
Fire Extinguishers
Kitchen Hood Systems
Security Systems
Access Control Systems
---
Privacy Policy: We promise to keep your email address safe