Brothers Fire & Security takes responsibility in safeguarding your property, assets, and your people very seriously. That's why we offer integrated solutions utilizing the best brands in the industry such as Siemens, S2, Panasonic, Samsung, Avigilon, Wheelock, Silent Knight, DMR ,DMP, and many more. We'll provide you with solutions that are unique to your business and are scalable with business growth. We stand by the design, installation, and monitoring process of our systems. Providing you reliable security solutions is most important to us.

SIMPLICITY
Access control solutions keep your employees and inventory safe by limiting who, how, and when someone can enter your building. Get access control for peace of mind.

SAFETY
Control and restrict entrances and offices
Protect customer files
Customize access for trusted customers and vendors

SIMPLICITY
Secure your building with equipment and technology that works together to alert you at the first sign of an attempted intrusion.

SAFETY
Door contacts for windows and entryways
Glass break detectors that trigger an alarm based on sound or vibration
Motion detectors to sense movement near points of entry
VIDEO MANAGEMENT SOLUTIONS

SIMPLICITY
A Video Management System (VMS) enables you to capture, record, store, retrieve, view, and analyze video collected from surveillance cameras.

SAFETY
Smart clips with instant notifications and on demand access
Mobile friendly, cloud based technology for iPhone and Android

SIMPLICITY
A fire alarm system warns people when smoke, fire, carbon monoxide, or other fire-related emergencies are detected. Alarms may be activated automatically from smoke detectors and heat detectors or manually through call points or pull stations.

SAFETY
M: Manual Fire Alarm System (pull stations)
L1: Maximum Life Protection Automated FA System (Monitor every device every room)
L2: Additional Life Protection Fire Alarm System (additional notification and monitoring)
L3: Standard life protection automated fire alarm system (Warns outside occupants of fire and creates exit routes for people in the building)
MASS NOTIFICATION INTEGRATED
IN FIRE ALARM SECURITY

SIMPLICITY
Life safety communications engineered for paging, district-wide alerts, clocks, video surveillance, emergency messages, and more. Ideal for healthcare environments, educational, correctional, industrial, and commercial facilities.

SAFETY
Mass notification and emergency alert software
High-powered outdoor speakers
Indoor warning systems, sirens, and visual strobes
Text message notification system
IoT-enabled systems that connect to door locks, elevators, lighting, etc.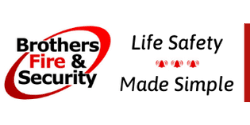 For Immediate Assistance Call
800-607-2767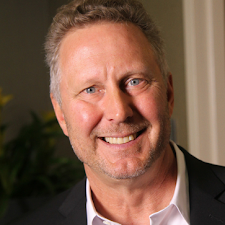 Stephen Cieslukowski, President,
Brothers FIre & Security
Online Safety Courses
Fire Protection Systems
Fire Alarm Systems
Suppression Systems
Inspections & Service
Fire Sprinkler Systems
Fire Extinguishers
Kitchen Hood Systems
Security Systems
Access Control Systems
---
Privacy Policy: We promise to keep your email address safe