by Brothers Fire & Security | May 29, 2023 | Security System, Monitoring | 0 comments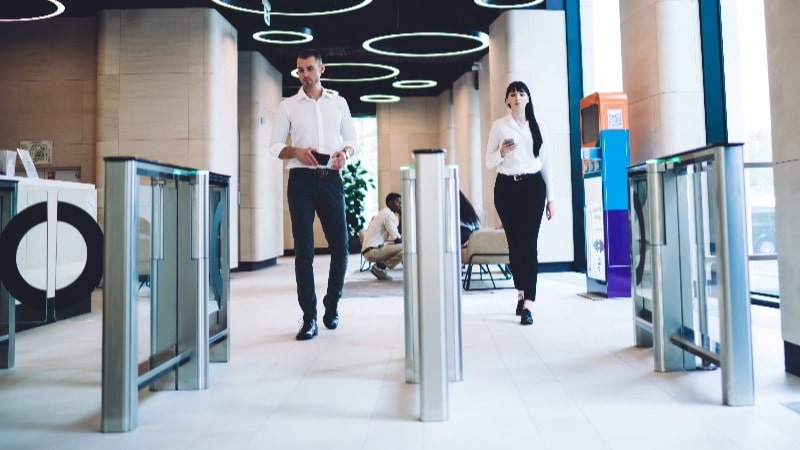 If you've invested in a security system for your business, you may assume that your needs are sufficiently covered. You'll need to stay on top of things, however, to make sure you don't have any vulnerabilities. Protecting your employees and business is an ongoing process that requires regular evaluation so your system operates at its peak.
The following are some ways to stay on top of common building security vulnerabilities so your employees and business are safer and more secure.
Update Outdated Equipment
Security technology has improved drastically in the past few years, so your building security equipment may become outdated sooner than you think. Older video surveillance systems, for example, often yield images that are of such poor quality that they're of little use to anyone. Images from current equipment are much clearer, and these building security systems utilize smart technology to alert you and/or a third party to signs of trouble in real time. Technology has also had a major impact on building access control systems. Cards, passwords, codes, and biometric readings can provide precise and customizable access to your building, allowing access to specific areas at specific times. And fire monitoring systems may not be up to current NFPA Code. Today's alarm and detection systems can respond to quick and intense fires, immediately alerting a call center that action is needed.
Prioritize Staff Training
Staff training is an area of building security that's often overlooked. Even if you have the best security systems in place, they're not as effective as they could be without regular staff training. Ensure that everyone is trained on existing building security technology, especially when changes take place. Regularly scheduled retraining is also necessary to make sure employees retain what they need to know. And when new employees are hired, make this training a part of their regular orientation and training process.
Leverage Monitored Security Systems
You may be tempted to cut costs by having unmonitored security systems rather than monitored ones. Monitored systems alert a third party when an alarm sounds, and some also provide live monitoring of cameras. You may think you can handle monitoring yourself, but you can't be in a position to respond quickly 24/7. If your system is monitored, it may be able to stop a crime in progress before anything is stolen and while the culprit is on the premises and can be arrested.
Stay on Top of Testing and Maintenance
Having a building security system installed doesn't mean you can ignore it and assume it will work at its peak efficiency. Systems should be regularly tested and maintained to ensure that they're working properly. Clean your camera lenses often.This is best handled by a company that partners with you for your varying security needs and can handle ongoing testing, maintenance, and updates to keep your building security systems operating at their best.
Want help updating your security system and addressing any security vulnerabilities? Reach out to Brothers Fire & Security, your trusted Minnesota partner for safety services and solutions. We can customize a system that meets your specific needs, integrates your fire and security systems, and provides ongoing testing and maintenance.