by Stephen Cieslukowski, President | Jun 1, 2021 | Blog Posts, News | 0 comments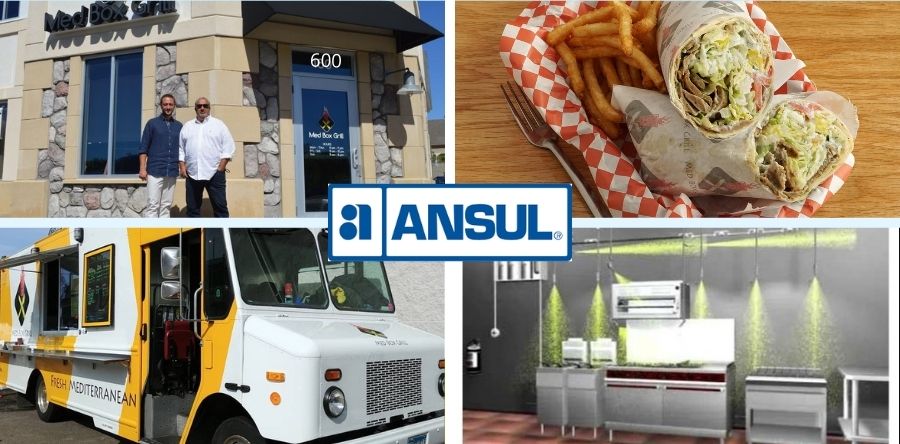 This summer promises to be massive for the restaurant industry as we finally put the COVID pandemic behind us. People are flocking back to dine-in restaurants as we move toward no restrictions on opening and closing times and capacity. Many restaurants that shut down are starting to reopen; new ones are popping up. High School proms, graduation parties and weddings are being scheduled at event venues. Restaurants that set up patios plan to continue—and even expand—the al fresco experience that diners embraced last year.
Speaking of dining al fresco, did you notice how the food truck industry boomed during the pandemic? Featuring traditional and unique menus and cooking methods, trucks rolled through towns across the state in rain and snow In fact according to the Minnesota Food Truck Association 80 of their 150 members operated all twelve month of the year. They became a viable and profitable foodie experience and are here to stay. The Minnesota State Fair looks like it's going to happen this year and that's all about food trucks. County fairs are in the planning stages where the biggest food truck enterprise is the famous Lil' Orbits Mini-Donut machine. My favorite fair fare and one of our best customers. Last year to our surprise they produced more machines than they ever had and demand this year is even greater.
As a result of the post-pandemic pivot, food establishments—from food trucks to five-star restaurants—are going through ownership changes, moving to new locations, offering more hours, hiring additional staff (which may be the hardest part), and preparing for increased use of their facilities. One aspect of the restaurant revival that may have been put on the "back burner" during COVID is evaluating fire and security issues. Now's the time to move them up front.
For example, one of our newer customers is the Med Box Grill, who offers delicious and fresh Mediterranean food. They are located at 600 Market Street in Chanhassen, Minnesota, right across from the Prince mural (by New Zealand artist, Graham Hoete) painted onto the west side of the Chanhassen Cinema. Co-owner of the Med Box Grill, Samih Ayhan, serves on the board of the Minnesota Food Truck Association. With currently one location and a food truck with a loyal following, The Med Box Grill uses the ANSUL fire suppression systems as part of their ongoing commitment to fire and security safety.
Calling On ANSUL's Products and Expertise
As a certified ANSUL dealer, Brothers Fire & Security offers specialized hazard fire detection and suppression products that are designed for restaurants and food trucks. ANSUL definitely knows their way around the kitchen as they developed the first automatic fire suppression system to protect restaurant cooking equipment. They also developed the first hybrid restaurant suppression system using wet chemical with water follow-up, called Piranha For more information on Ansul please visit Ansul.com. Among their products ideal for the food industry are hand-portable and wheeled extinguishers, a complete line of dry chemical, foam and gaseous agents, hazardous chemical spill control and vapor-mitigating products.
Since we've partnered with ANSUL, I've noticed a surge in customer inquiries about their products. Restaurant and hospitality contractors who provide kitchen equipment, stoves, fryers, etc. are impressed with ANSUL's systems and our capabilities. They are calling on Brothers Fire & Security to install them. Only ANSUL-certified technicians can do system installations, so our specially trained staff has the expertise to get your kitchen systems prepped and certified. Continuing our commitment to our customers, we've made a significant investment in equipment and parts so that we have plenty on hand.
Case in point: kitchen hoods. ANSUL installs a technologically advanced system that knocks down flames and cools hot surfaces to protect areas associated with ventilating equipment, such as hoods. It generates a tough vapor securing blanket that helps prevent reflash. Brothers Fire & Security takes it from there, providing and installing the tank and nozzles and re-pipes the hood as needed.
If you want to know more about ANSUL's products call us at 800-607-2767. When you partner with Brothers Fire & Security and ANSUL, we pledge to keep your systems cookin' and your food truck, restaurant, or hospitality kitchen safe and compliant. Like me, I'm sure you're looking forward to seeing everyone come back to the table in 2021. Bon appetit!
About Brothers Fire & Security
As one of the premier providers of fire and security solutions in the Upper Midwest, Brothers Fire & Security strives to build long-term, value-added relationships. We work with business owners and property management companies, as well as all types of public institutions to solve fire and security needs. By taking advantage of our integrated bundled services, many of our clients find that they can save 25-30% on their safety services, annual inspections and more. From a single location to franchises throughout the region and the country, our integrated approach saves our clients valuable time, money, and stress. We provide fire protection systems, security systems, fire sprinkler systems, fire alarm systems, 24-7 monitoring, fire extinguishers, card access and kitchen hoods. We also provide our Online Academy: Life Safety — Made Simple with eLearning courses designed to help you get and keep your staff trained and your business fire and security code compliant.