by Brothers Fire and Security | May 23, 2022 | Fire System, Security System, Monitoring | 0 comments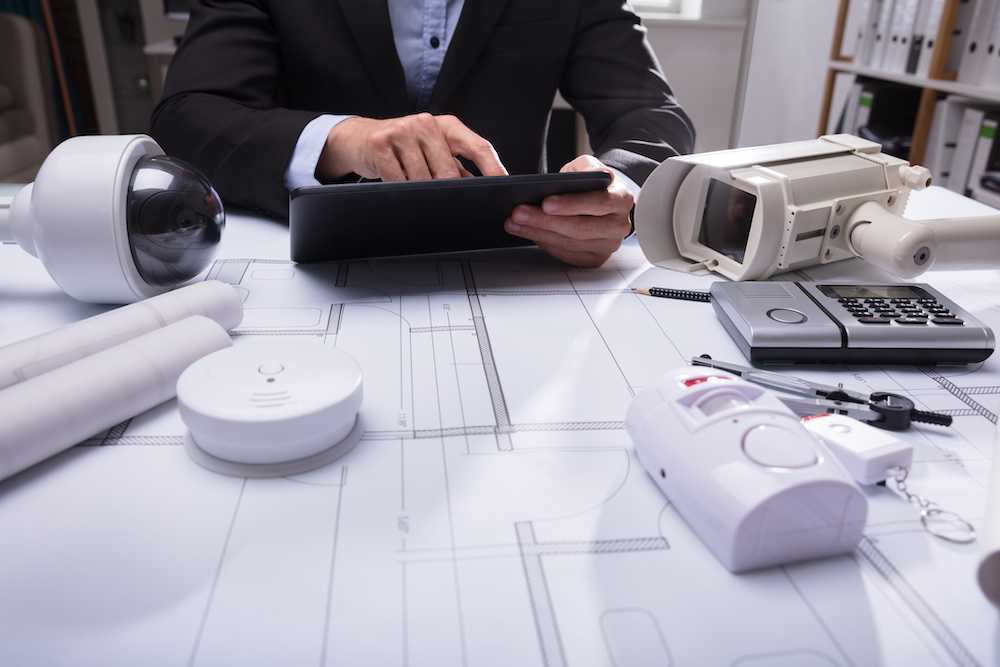 A fire can engulf a property in flames, heat, and smoke in minutes. Every second counts.
As a building owner, fire safety and security systems are non-negotiable. They save and protect lives and property, making your building safe for your employees, customers, and tenants. No matter the industrial sector, be it residential or commercial, it's important to understand the fire risks within that environment and take the appropriate measures to prevent fires.
A basic fire alarm system does four main things:
Detects a fire
Detects when one or more sprinklers have been activated
Alerts occupants of the fire and provides paths of egress to allow occupants to escape
Alerts the local fire department and other relevant authorities
It can decrease your insurance premiums
Aside from the actual fire alarm system, it's crucial to have a reliable fire monitoring service. While fire alarms act as an early-warning system, fire monitoring ensures the alarms do not go unheard and authorities are notified should a fire occur when the building is empty.
Designing a Fire Alarm and Notification System
Put simply, a fire and security system is a life safety system designed to detect a fire in its early stages and alarm building occupants to give them the best chance of escaping. However, the design of such a system requires an integrated approach as it must be in line with a strict set of standards, laws, and codes. These regulations are in place to ensure that the fire safety system works as it should in the event of a fire and is tailored to maximize the response time of the local authorities.
In Minnesota, fire safety systems must first meet the state fire safety code and the requirements found in the NFPA 72 National Fire Alarm and Signaling Code. A well-designed and aptly-installed system must also take into account building codes, local regulations, and insurance company requirements.
For these reasons, you need to consider the following factors when choosing the right type of fire and security system for your building:
Size: The size of your establishment and the number of stories
Location: Fire safety requirements often vary
Industry: The type of business or service you offer and the contents of your facility
Features: What specific features do you require in your fire protection system
It's just as important to consider the climatic conditions when designing a fire safety system. In Minnesota, freezing temperatures can place fire safety systems at risk, rendering them ineffective and exposed to rupture and loss. As such, it's crucial to assess cold and hot weather performance when choosing a fire safety system.
What's more, the state of Minnesota now requires automatic sprinklers to be installed in all public high-rise buildings by 2033. The new law stemmed from a tragic fire in November 2019 that ravaged the Cedar High Apartments in South Minneapolis, leading to the loss of five lives.
Even though automatic sprinklers have been a requirement in residential high-rise apartments since 1992, most complexes in the state were built before then and not subject to this requirement. The new bill goes a step further, requiring all existing buildings 75 feet or higher to install fully-operational automatic sprinklers, among other fire safety features.
Choosing a Fire Protection Company
Knowing the different types of fire protection systems is one thing; choosing the right service provider to work with is something else entirely. A poorly designed fire alarm system will put lives and your business at grave risk.
Be wary of choosing a fire protection system based on price alone. Items you won't see reflected in the quote include the experience of the technicians, quality of work, and long-term service costs. Choose a company with credible certification, a proven track record, and the expertise to customize your fire safety system to the unique requirements of your facility.