by Brothers Fire and Security | May 16, 2022 | Fire System, Security System, Monitoring | 1 comment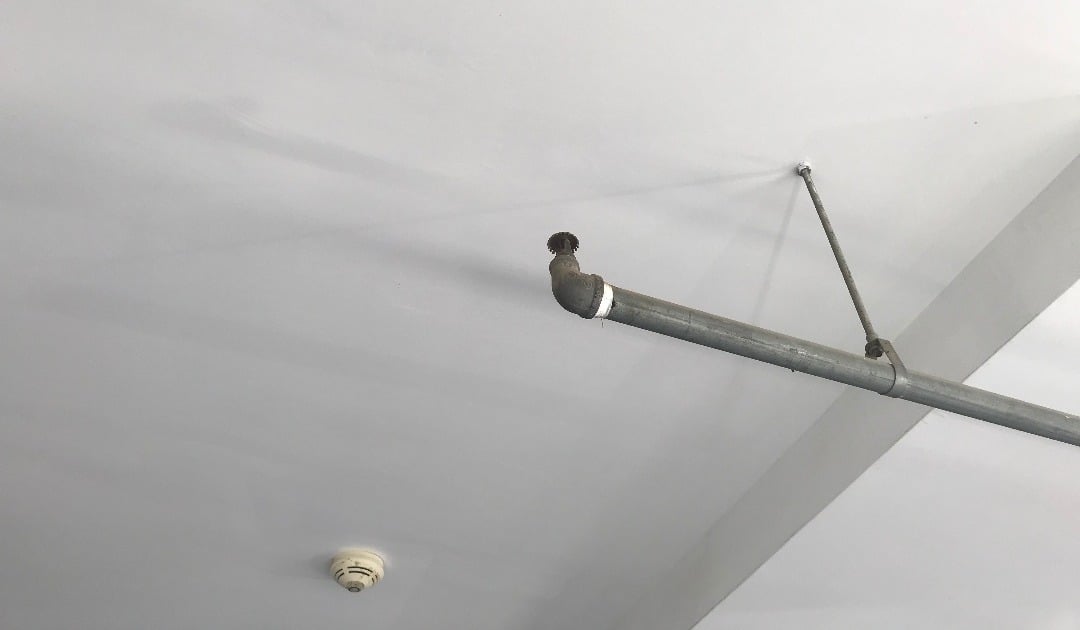 Fire alarms combined with sprinkler systems save lives and protect property in the event of a fire. While building codes and industry standards may mandate installation of fire alarm and sprinkler systems, the design options are determined by the occupants and/or contents manufactured or stored in the facility.
Having an understanding of the different types of sprinkler systems can help you make the right choice.
Four main types of residential and commercial fire sprinkler systems exist in the market:
Wet pipe
Dry pipe
Pre-action
Foam water sprinkler systems
Each design is adapted to the needs of various facilities to ensure proper protection.
Let's explore these four fire sprinkler systems and the variables that go into selecting each one.
Wet Pipe Sprinkler System
Wet pipe sprinkler systems are the most common setups in all buildings. The design of a wet pipe system is relatively simple as it consists of sprinkler heads connected to pipes filled with pressurized water. When the heat from a fire is detected, the sprinkler head(s) discharge water to contain/extinguish the fire.
Due to the simple design, wet pipe sprinkler systems have unmatched reliability as they're unlikely to malfunction. The simplicity aspect also allows for ease of modification and maintenance, saving time and expense. However, wet pipe systems are unsuitable for certain conditions where cold temperatures or sensitive equipment, product or contents may be compromised by water damage.
Dry Pipe Commercial Sprinkler System
With dry pipe sprinklers, the pipes are filled with pressurized air or nitrogen rather than water. They have a valve that prevents water from entering the pipes until the sprinkler system is activated. Once a fire is detected, pressure in the pipe drops, air or nitrogen escapes, the valve opens, and in the system allows water flow through the pipes to extinguish the fire.
Dry pipe systems have a strategic design, which may increase installation and maintenance costs. They require a little more maintenance when compared to a wet pipe system without proper maintenance. That said, dry pipe systems are advantageous for the protection of sensitive equipment as they're unlikely to leak. They also provide protection in areas where freezing of pipes could prevent sprinkler systems from working as they should.
Pre-Action Commercial Sprinkler System
Similar to dry pipe systems, pre-action sprinklers also contain pressurized air or nitrogen in the pipes. They hold water back using an electronic "pre-action" valve and require two events before the water is discharged:
Both heat and smoke must be detected for the pre-action valve to open and water to flow into the piping. At this point, the system essentially becomes a wet pipe system.
The dual action required for water release allows for an added level of protection. As such, pre-action sprinkler systems are typically used in sections where abrupt water damage is a great concern. The disadvantages of such a system are brought about by the complexity of design, which results in modification difficulties as well as higher installation and maintenance costs.
Foam Water Commercial Sprinkler System
A foam water sprinkler system is a class of wet sprinkler system that blends both water and a foam concentrate for large-scale fire suppression. Foam water systems can be wet pipe, dry pipe, or pre-action in design. The only difference is that they are also equipped with a bladder tank containing foam. When the system is activated, water pressurizes the bladder tank and releases foam into the pipe where it mixes with water to extinguish a fire.
The foam concentrate allows for challenging fires with high value assets such as aircraft, yachts or high value motorized equipment as an extinguishing agent that suppresses and smothers fires plus vapors alike. The main purpose of the foam water systems is to protect the electrical components of the equipment allowing for challenging fires to be extinguished quickly. Surprisingly, unlike what you think, it is easy to clean up.
If you're unsure which fire sprinkler system works best for your environment, our experts at Brothers Fire & Security are here to help you figure it out.
Fire alarm monitoring is an effective way to ensure that no alarms go unheard. To find out more about sprinkler requirements or discuss monitoring services for fire systems, call us at 800-607-2767 or visit our contact us page.