by Brothers Fire and Security | Apr 25, 2022 | Fire System, Security System, Monitoring | 0 comments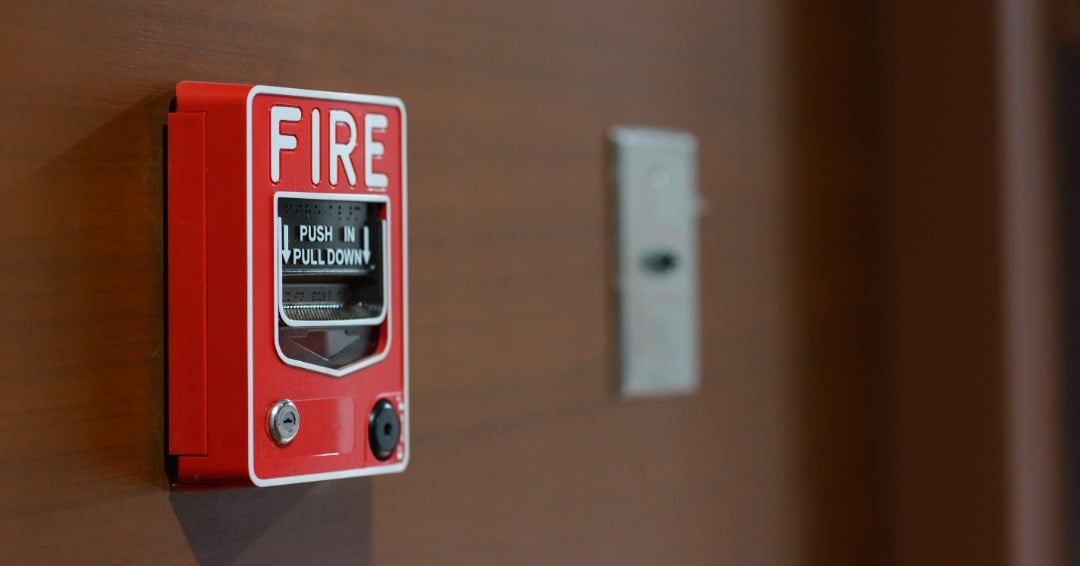 A fire is every property manager's nightmare. Whether caused by faulty wiring, a pet knocking down a candle, or an act of nature, fires can be devastating, resulting in the loss of lives and undue property damage.
Fire safety matters, but accidents happen even in the safest housing complexes. A sound fire alarm system can save lives and is one of the best investments you can make for your business. Essentially, a fire alarm system is a network of devices that provide an audible and/or visible warning of a fire outbreak, warning people in the building to evacuate. But you're not always around, are you?
Let's discuss the difference between fire alarms and alarm monitoring and why you're better off investing in the latter.
Differences Between Fire Alarm and Fire Monitoring Systems
Fire alarm systems are designed with one primary purpose: to detect a fire and evacuate people out of the building. Some fire alarm systems have automatic fire extinguishing systems like sprinklers - but not all do.
It's also worth noting that a fire alarm system as a stand-alone solution does NOT alert the fire department. That's why stories about homes, apartment buildings, and businesses going up in flames are common in the news. In most of these cases, the fire department is alerted a little too late because there was no fire monitoring system in place.
What's more, the occupants may not be home when the fire breaks out, and if they are, their main concern is to evacuate, which means they may fail to notify the relevant authorities in time. When it comes to a fire, a matter of minutes could make the difference between saving a building and it getting wholly ravaged by a fire.
A fire monitoring system is basically an add-on to fire alarm systems and a requirement in most jurisdictions. It is integrated with the fire alarm system to automatically send alerts to a call center when a fire occurs. An operator will then contact the building and/or dispatch the nearest fire department to the building depending on the severity of the signal. It's also possible to monitor your property at all times via a mobile app, which means you'll also get notifications alerting you to the incident.
Essentially, a fire monitoring system provides a more direct emergency response in the event of a fire and ensures no fire alarm goes unnoticed.
Reasons to Invest in A Fire Monitoring System
Other than a rapid response to alarm activations, fire alarm monitoring holds multiple benefits that improve overall safety.
1. Ability to get insurance
Insurance is one of the most important forms of protection you can have. While most insurance policies cover fire damage, you may be required to invest in a fire monitoring system to protect the interests of the insurance. Also, you may be able to score a discount on insurance premiums with a fire monitoring system since it provides an extra layer of protection.
2. 24/7 professional monitoring
The fire monitoring services worth investing in provide 24/7 monitoring, giving you peace of mind that you'll get the best possible emergency response in case a fire breaks out. Whether or not anyone is in the building being monitored, you can rest assured that it is being watched closely.
3. Limit false alarms
False alarms are a waste of emergency services resources and can result in business disruptions. When you have a fire monitoring system in place, the provider will verify the fire before contacting emergency services, ensuring only confirmed alarms are acted upon.
For many cities and municipalities, a fire alarm system supported by a fire monitoring system, serviced by a ULC-accredited alarm company, is a must-have for occupied commercial and multi-tenant residential buildings.
If you want to have a conversation about how to add fire alarm monitoring to your building we'd be happy to help you. Call us now at 800-607-2767 or contact us to discuss your fire and security needs.