by Stephen Cieslukowski, President | Dec 15, 2020 | Blog Posts, News | 0 comments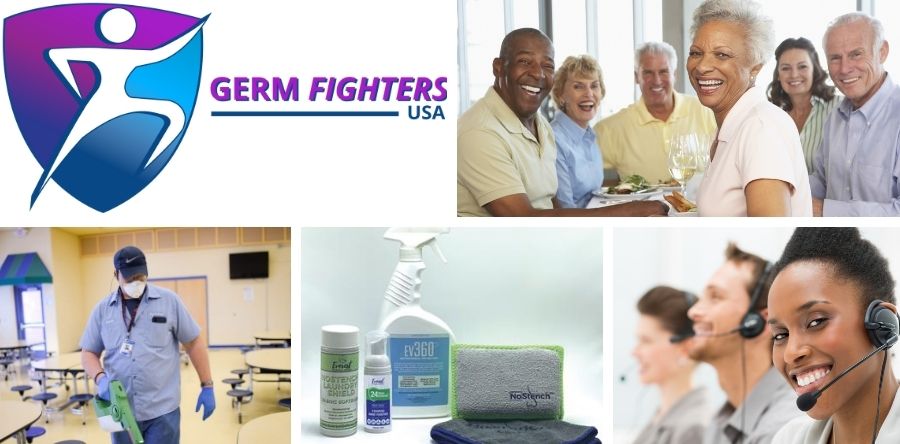 As the COVID-19 pandemic sadly will persists into 2021, healthcare measures for the elderly and those with weak immune systems have largely been less than effective than we hoped . Simple handwashing, masks, quarantines, social distancing and hand sanitizer at every checkpoint throughout the day and night aren't working as well as they need to.
From the very beginning, the vulnerable elderly population has gotten sicker. The death toll and COVID-19 cases in nursing homes have been devastating.
81 percent of Minnesota's COVID-19 deaths are in nursing homes.
During October and November, new COVID-19 cases in long-term care facilities soared by more than 400 percent, the biggest two-month spike in cases since April, Minnesota Department of Health officials report.
The state office of the long-term care ombudsman reported that in December nine percent of Minnesota's nursing homes and 58 percent of the state's assisted-living facilities had active virus outbreaks. That included more than 70 senior care homes that didn't have any residents with COVID-19 in November.
COVID-related challenges beyond health issues in senior living communities are far-reaching and heart-breaking.
Keeping seniors isolated from their families is creating more harmful issues, such as depression, loneliness and feelings of hopelessness.
Families have become disconnected through isolation.
Activities that keep seniors engaged and thriving have been severely reduced, even eliminated.
Reduction in available staff to care for seniors is becoming critical. Some have reported as few as one caregiver for every 40 residents on certain shifts.
Thankfully we CAN change this! To stop the spread of COVID-19 and protect our loved ones, it's time to think—and act differently. We can do this better, safer and more cost effective.
Applying New Technology Solutions
Brothers Fire & Security is partnering with Germ Fighters USA, an environmental technology company that leads ground-breaking efforts to combat COVID-19. Their process & products supplied by BioProtect, uses EV360, a patented EPA-approved antimicrobial surface protectant. It's been proven to be the ultimate solution to keep your facilities up to 99.99% pathogen free.
Using a documented and proven 3-step process to address pathogens on surfaces, EV360 tests, disinfects and protects with certifiable results. It effectively and continuously disintegrates 99.99 percent of pathogens for up to 90 days. Other disinfectants only last until someone touches a surface.
EV360 is a safe, water-based coating that can be applied to all types of surfaces. It is applied with an electrostatic sprayer and forms a durable and consistent bond with all surfaces. The coating becomes part of the surface, creating a field of nanospikes that mechanically kills COVID, bacteria, mold, viruses, or other microbes that come in contact with surfaces.
Answer to Effective Handwashing
What if you could sanitize your hands once a day, instead of many times each hour? Germ Fighters has the solution: 24-hour Defense™ Foaming Hand Purifier. Approved by the EPA, the hand purifier puts up a germ barrier that punctures bacteria cell walls and destroys it. In just one application it effectively and safely kills 99.99 percent of germs. 24-hour Defense™ Foaming Hand Purifier takes it a step further and keeps on killing new germs for up to 24 hours. It remains effective through repeated hand washings. Other benefits include:
It's safe for children and adults
No gel residues, no alcohol, no fragrance
Maintains skin's natural pH
Does not dry out skin
Leaves hands soft and smooth
Alcohol-based sanitizer residues, on the other hand, actually attract more germs. They are toxic, can be absorbed in the skin or "licked off" and ingested. Because alcohol-based sanitizers only last a couple of minutes, they must be used over and over to combat germs. As a result, the alcohol changes the skin's natural pH and dries out the skin.
You can see that EPA-approved products like 24-hour Defense™ Foaming Hand Purifier are better for the skin, better for health and better for the environment.
Your Role in Combating COVID
If you or anyone you know is currently living or working in senior care, call Germ Fighters IMMEDIATELY at 612-502-3590 and request a FREE demonstration. This is your opportunity to see the technology of EV360 and 24-hour Defense™ Foaming Hand Purifier in action. I've seen a demo and it's an amazing process! It brings much-needed germ-fighting results to defeat COVID and its devastating effects.
Germ Fighters will help you take control of and protect the surfaces your staff and residents touch thousands of times every day. Ultimately, you'll help your senior living communities fight back in the war on germs—and win!
Click here to learn more about Germ Fighters.
About Brothers Fire & Security
As one of the premier providers of fire and security solutions in the Upper Midwest, Brothers Fire & Security strives to build long-term, value-added relationships. We work with business owners and property management companies, as well as all types of public institutions to solve fire and security needs. By taking advantage of our integrated bundled services, many of our clients find that they can save 25-30% on their safety services, annual inspections and more. From a single location to franchises throughout the region and the country, our integrated approach saves our clients valuable time, money, and stress. We provide fire protection systems, security systems, fire sprinkler systems, fire alarm systems, 24-7 monitoring, fire extinguishers, card access and kitchen hoods. We also provide our Online Academy: Life Safety — Made Simple with eLearning courses designed to help you get and keep your staff trained and your business fire and security code compliant.