by Brothers Fire & Security | Aug 15, 2023 | Fire System, Security System, fire | 0 comments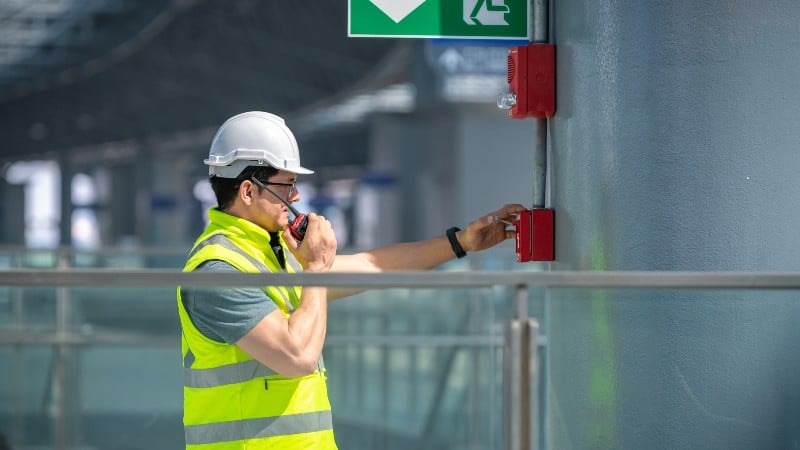 Emergencies are always unexpected and can take many forms, ranging from fires to break-ins. While you can't predict exactly when or where they'll happen, you can make sure you're prepared if and when they do.
Preparation is crucial in emergencies because when bad things happen, it's normal to be stressed and not able to think. This causes poor decision-making that can endanger yourself and your employees or family members, as well as your business equipment or personal belongings.
Emergency preparedness includes identifying exit routes and making sure everyone knows how to use them. Fire drills should be conducted so emergency procedures can become second nature and be followed in the case of an actual emergency. In addition, having regular maintenance performed on your security and fire systems will help ensure that they perform as intended when you need them.
Part of your emergency preparedness scenario should include having procedures in place in case your fire or security systems have issues. Here are some smart ways to be prepared.
Fire System Failures and Solutions
If your fire alarm system goes down, you'll need to conduct a fire watch that has been planned and practiced in advance. This procedure involves assigning one or more people to notify the fire department and building occupants in case of an emergency. They may also identify and control fire hazards, raise an alarm, and help people get out of the building.
There's a common misconception that a fire watch is only required when a fire protection system has been impaired for four cumulative hours in a 24-hour period (or 10 hours in the case of water-based systems). This is not true. The NFPA specifies a fire watch to be instituted if the sum of all outages exceeds the stipulated time frame in a 24-hour period. Unlike other fire and security vendors, Brothers Fire & Security has had experience with, and can help create, such a policy and can take over your fire watch responsibilities.
Sprinkler systems can malfunction by going off when there's no fire. Knocking sprinkler systems with construction or maintenance equipment, or having pipes that freeze can cause sprinkler heads to burst, are two examples that can cause sprinkler systems to mistakenly go off.
If that's the case, everyone should be removed from the area, and electrical equipment should be shut off before turning off your building's main water supply to stop the flow of water. As with other emergency procedures, these steps should be assigned to one or more people and practiced in advance.
Security System Failures and Solutions
Security systems can also fail. Your system may be older and need to be replaced, especially if regular maintenance hasn't been performed on it. Batteries wear out and fail to work, so you'll need to set up a regular schedule to replace them. Power surges or lightning strikes can also damage a security system and cause it to not operate properly. This can be detected by routine inspections and by calling your security system company if you've had a surge or lightning strike so they can test your equipment to make sure it will function properly when you need it.
Hackers are also a threat to your security system since they can sometimes jam the system or see physical data such as images sent from security cameras. The best security systems will have anti-jamming as well as encryption capabilities so any data is unreadable to someone without authorization. If you suspect your security has been hacked, contact your vendor so they can check and make any necessary adjustments to your system.
Working With the Right Partner
One of your top priorities is keeping people and property safe. To best achieve that goal, your fire and security needs should be taken care of by an experienced partner you trust. They'll need to be able to not only install the equipment you need, but also test, inspect, and maintain your systems so they'll be ready when necessary.
Brothers Fire & Security is a leading provider of fire and security solutions in the Upper Midwest. Our goal is to develop lasting, value-driven partnerships with our clients. Whether you're a business owner, property management company, or a public institution, we have the expertise to address all your fire and security needs from routine maintenance to one-time occurrences.
Get a quote today and receive trusted, integrated fire and security solutions that ensure the safety and well-being of your premises.