by Brothers Fire and Security | Aug 11, 2022 | Fire System, Security System, Monitoring | 1 comment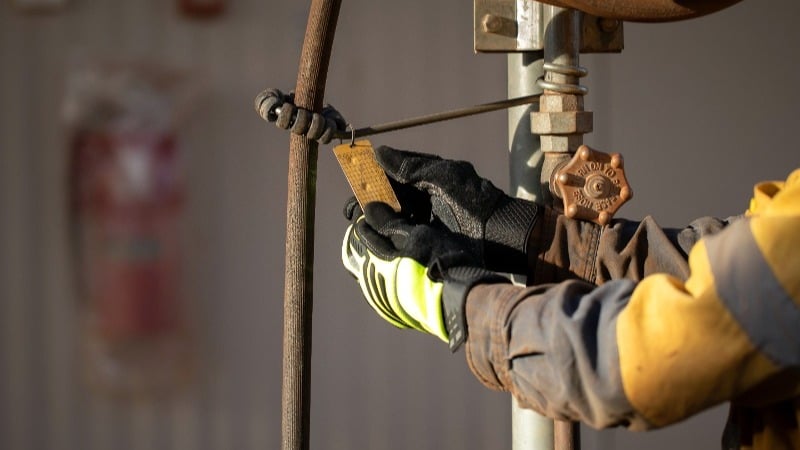 Readiness and prevention are the keys to fire and life safety. Unfortunately, most incidences of malfunctioning fire safety systems stem from insufficient testing and inspection.
As a building or facility owner, you must take a proactive approach to establish a program for periodic testing, inspection, and maintenance. Otherwise, deficiencies such as inoperative fire pumps and inoperative sprinkler control valves may lead to disaster.
A lot is riding on your sprinkler system's ability to function properly. As such, you should make a habit of inspecting your fire sprinkler systems weekly. It's a requirement to hire a professional to carry out a full inspection at least once every year.
The National Fire Protection Association (NFPA) requires wet and dry systems to undergo testing every five years and a full performance test of the dry system every 3 years. That said, the NFPA 25 Standard for the Inspection, Testing, and Maintenance of Water-Based Fire Protection Systems requires certain weekly, monthly, quarterly, and annual inspections.
Weekly Inspection Procedures
Inspect fire protection mains and branch lines prone to freezing temperatures to ensure proper functioning.
Visually inspect all fire doors to ensure they're free from obstructions and in good operating condition.
Inspect and test automatic and manual fire alarm systems.
Visually inspect gauges on dry, pre-action, and deluge systems to verify normal water and air pressures.
Monthly Inspections
The following testing and inspection requirements are in addition to those required for weekly fire sprinkler inspections.
Visually inspect all control valves to ensure they are accessible, free from external leaks, and in their normal position.
Visually inspect gauges on wet pipe systems to verify normal water pressure and ensure they're in good working order.
Quarterly Tests and Inspections
For hydraulically designed sprinkler systems, ensure the nameplate is legible and securely attached to the riser.
Test and inspect water flow alarm devices to ensure they're in good working condition.
Inspect pressure-reducing valves to ensure they're in the open position, free from leaks, and in good condition.
Mechanical water flow alarm devices should be tested quarterly. However, you can stick to semi-annual inspections if you have vane-type or pressure switch-type alarm devices.
Inspect fire department connections to ensure that they're in place, visible, accessible, free of physical damage, and working properly.
Annual Tests and Inspections
The NFPA 25 has very detailed instructions on annual testing and inspection procedures. Because of their complexity, annual fire sprinkler inspections should only be performed by licensed sprinkler contractors.
All sprinklers, hangers, pipes, and fittings should be tested to ensure good working condition.
Main drain tests should be conducted on all sprinkler systems to verify control valves are in the open position and working properly.
Dry pipe valves should undergo a throttle trip test, cleaning, and resetting.
Deluge valves should have a full trip test at least once a year. The maximum frequency between full trip tests ought to be within 3 years.
Each antifreeze solution used in the systems should be tested and adjusted if necessary
Nozzles on water spray systems should be visually inspected and tested for proper flow.
The system strainer should be removed and visually inspected for damage. Any corroded parts should then be replaced.
Preventing Loss with Testing and Inspection of Fire Sprinkler Systems
Any sprinkler that shows signs of leakage, corrosion, physical damage, or loss of fluid is required to be replaced. Not having regular testing and inspection can leave your building entirely unprotected in the event of a fire.
Partnering with a fire monitoring service ensures your fire sprinkler systems are routinely inspected and tested to ensure proper functionality at all times.