by Brothers Fire & Security | Jun 12, 2023 | Fire System, Security System, Monitoring | 0 comments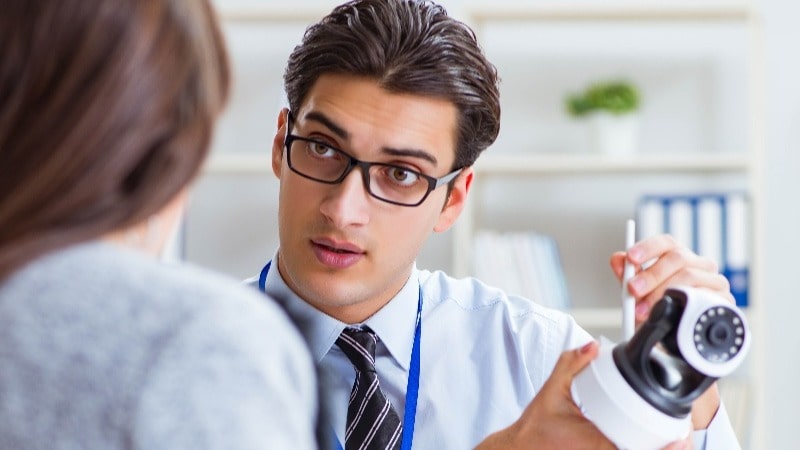 Are you a business owner, property manager, or other professional responsible for keeping a building safe from fire and security threats in Minnesota? Choosing the right vendor for fire, security, and monitoring services is a vital part of the process, but how can you be sure you select one that best meets your needs?
Let's explore the best practices when choosing a highly qualified, reliable vendor who will ensure your facility is well protected.
Consider the following when selecting a fire, security, and monitoring provider in Minnesota:
Identify Your Needs

A one-size-fits-all approach doesn't work well for fire, security, and monitoring needs. Each business has to meet codes and laws specific to the type of building and equipment it has. If you have a manufacturing business, for example, you may need Class D fire extinguishers to put out metal fires. Daycare centers or K–12 schools may need access control and security cameras, and if they have multiple locations, they may want to be able to view and control everything from a single headquarters.
If you are unsure what fire, security, and monitoring installments you want/need to have in place, consider selecting a vendor who is well versed in code compliance across multiple industries. They can guide you in selecting the proper devices for your building use.
Research Vendors in Minnesota and Check References

A great first step in researching vendors is to browse online reviews and see what others have to say about your potential new vendor. Once you have narrowed your search, consider asking vendors for references whom you can call and speak to in order to gather more information about the ins and outs of the vendors' operations and customer service. Also, it's not a bad idea to ask your fellow business owners about the vendors they use and how their experience working with them has been.
Look out for things related to customer service, attention to detail, fair pricing, and industry knowledge.
Compare Prices and Services

Compare prices of different services offered by vendors, and consider any additional fees they may charge. You'll need a company that not only provides the services you need but can also work within your budget. Does your vendor offer multiple options for your fire and security needs? Do they work with multiple vendors in order to deliver the best possible solution?
Schedule Consultations

After you've narrowed your list of prospective vendors down to a few, schedule a consultation with them. This will help you gain a better understanding of their services and allow you to ask any lingering questions you may have. Vendors should be able to explain any recommendations they make for your business's fire, security, and monitoring needs in a comprehensible manner.
Look for a Vendor Who Can Provide More Than One Service

Find a vendor who can take care of all your fire, security, and monitoring needs rather than having one for sprinklers, one for monitoring, etc. This helps simplify the process and will save you time and effort since you only need to connect with one vendor to have your needs met. You have enough to manage as it is. Consolidating your services makes for fewer headaches down the line.
Look for a Vendor Who Goes Beyond a Fixed Set of Services

You'll want a vendor who can meet your company's specific needs rather than applying the same solutions to every business. Find one who will problem-solve specific scenarios with you as well as fully explain their recommendations so you are educated on what is being installed. Many vendors will stick to their exact services and procedures and aren't equipped to adapt to various issues your business may face. Find a vendor who can be flexible and apply their expertise to different situations.
With these tips, go forth and select your new vendor! If you have any questions throughout this journey, feel free to contact Brothers Fire & Security. We'd be more than happy to answer your inquiries.