by Brothers Fire & Security | Oct 26, 2023 | Fire System, Monitoring | 0 comments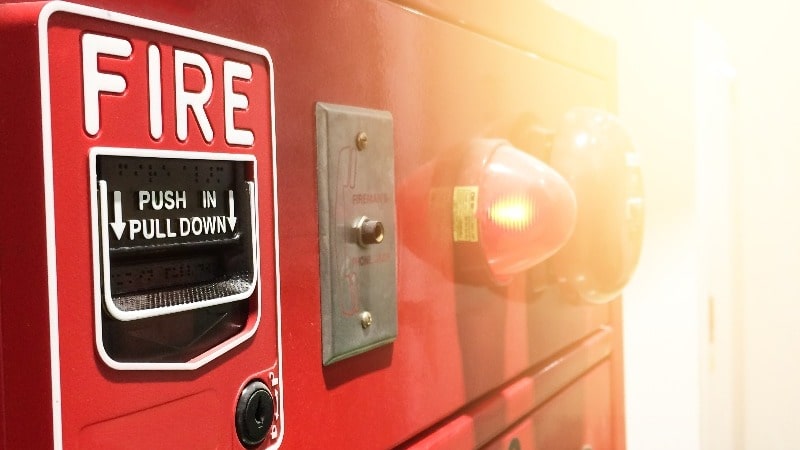 Fire safety systems are designed to save lives and properties during a fire. Some Minnesota buildings are required to have a fire alarm and automatic sprinkler systems. But what happens when one of these systems is damaged, offline, or down for scheduled maintenance?
That's when you need to conduct a fire watch.
What is A Fire Watch?
For all of the advanced, tech-driven fire alarm and sprinkler systems that can respond to a situation in milliseconds, sometimes you need an old-fashioned approach to safety. You guessed it, a fire watch is someone standing by, looking for any fire, smoke, or heat sources that may trigger a fire. It sounds basic, but it's important and required in certain situations.
Having a fire watcher on hand is a temporary measure required by the National Fire Protection Association's NFPA 101 Life Safety Code. The NFPA 25 Standard for the Inspection, Testing, and Maintenance of Water-Based Fire Protection Systems adds to this by requiring the fire watch to be conducted by trained personnel. For this reason, it's important to work with a qualified fire safety contractor to ensure compliance and safety of your building and its residents.
During a fire watch, the fire safety contractor would be responsible for:
Preventing a fire from occurring
Checking for potential fire ignition sources, such as improperly stored flammables
Verifying there are enough fire extinguishers, that they are undamaged and in their proper locations
Extinguishing small fires
Notifying the fire department and building occupants in the event of an emergency
Protecting the public from fire dangers
All areas of a building, including unoccupied and hidden areas, must be continuously patrolled for smoke, fire, and other hazardous situations.
When is a Fire Watch Needed?
Interestingly enough, none of the NFPA standards stipulate how much a fire system must be compromised for a fire watch to be instituted. As such, it's crucial to initiate one whenever your fire system or any of the following equipment is not functioning as it should:
Sprinkler systems
Standpipe systems
Fire hose systems
Underground fire service mains
Fire pumps
Water storage tanks
Water spray fixed systems
Foam-water sprinkler systems
Water mist systems
Fire service control valves
Water supply
Please note that this is not a comprehensive list, which is why you should have a plan in place for any and all emergency impairments due to water supply issues, frozen or ruptured piping, equipment failure, etc.
As a building owner, it's also important to note the following:
Section 15.5.2 of the NFPA 25 mandates the provision of a fire watch whenever an automatic fire sprinkler system malfunctions for 10 hours in a 24-hour period.
A fire watch requires staffing above normal operating levels
The watch must be conducted by personnel trained in fire prevention and fire department notification measures
Personnel conducting the fire watch should have no other responsibilities during this period
There's a common misconception that a fire watch is only required when a fire protection system has been impaired for four cumulative hours in a 24-hour period (or 10 hours in the case of water-based systems). This isn't the case. The NFPA specifies a fire watch to be instituted if the sum of all outages exceeds the stipulated time frame in a 24-hour period.
Who Conducts a Fire Watch?
Fire prevention systems can fail at any point. When they do, it's crucial to have a fire watch action plan in place. These policies can be complex due to the many AHJs (Authority Having Jurisdiction) that need to be notified. It's also important to consider business interruption costs and legal liabilities when drafting up such a policy.
At Brothers Fire & Security, we can help you create a policy and take over your fire watch responsibilities. Get in touch with our fire safety experts to learn more.