by Stephen Cieslukowski, President | Mar 15, 2021 | Blog Posts, News | 0 comments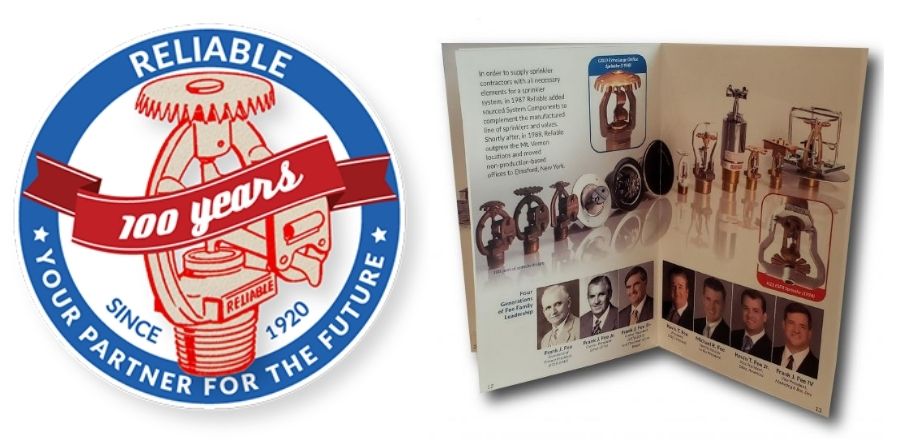 If dealing with warranties leaves you scratching your head trying to make sense of how they work and what's required, you aren't alone. Every manufacturer has their own warranty guarantees and they are all vastly different. Consider these definitions and questions:
Full warranties guarantee to repair or replace a faulty product during the warranty period. If the product is damaged or defective, companies offering a full warranty must repair or replace it within a reasonable time. Limited warranties work similarly, but with greater restrictions.
Contractual warranties are typically dictated by the contract, the owner, the client, and/or the sub-contractors.
Manufacturing warranties are assigned when you buy a product; this warranty usually doesn't include the labor.
The lines separating insurance, warranties, and service contracts aren't always clear.
Generally, the consumer must pay to send products back under warranty which can be time consuming and expensive.
What's a call-back warranty?
Is it an express or implied warranty?
What is the difference between a guarantee and a warranty?
Got all that? It's no wonder there's a lot of confusion dealing with warranties. Often you don't think about them until something goes wrong and you find out they weren't what you expected.
It All Starts with Vendor Relationships
Evaluating warranties is often overlooked because businesses tend to focus only on the pre-transaction with a vendor. Yet, it's even more important to focus on the post-transaction when selecting vendors for the long-term.
Brothers Fire & Security is constantly evaluating our vendors' performances, and we recommend that you do the same. When it comes to fire and security systems, it's a good idea to take the "good, better, best" approach in reviewing vendors and the warranties they offer and how they will honor them. Know what you're buying and the full extent of the product, service, warranty, customer service support, vendor reputation, etc. I can never stress enough to research, research, research!
Questions to ask a vendor include:
Can you get a hold of the vendor during an emergency?
How is the vendor going to deal with you when something goes wrong?
Are they working hard to build and keep the relationship?
Do they go the extra mile for you and your business?
Are they going to go to bat for you and your company, or will they bail and make it your problem?
Try the Vendor Responsiveness Test
Vendors tend to be great on the front end, but it's during challenges and emergencies that we get the real picture of how a vendor responds. We have certain vendors that make a great product, but their post-transaction and customer service experiences need serious improvement. When we need help, they recoil like a snapping turtle and are not helpful. It can take months to get a claim resolved. In the meantime, we've put our relationship (and reputation) with our customers at risk. Besides trying to solve a problem, it's made more difficult because of the vendor response (or lack thereof) to emergencies. It's the vendors that get a thorough evaluation and pass the responsiveness test that get to keep our business. If a vendor isn't willing to continuously earn our business, then we continue to look for vendors who will.
In contrast, we have great contractors that get an A+ in their response. Reliable Automatic Sprinkler Company (RASCO) is our #1 favorite vendor and here's why:
They are committed to both Brothers and our customers' long-term success.
They always ask, "What can we do to help?"
They guide us through warranty issues when we have them.
They are excellent on the backend of the transaction which helps us provide outstanding customer service to our clients.
They have an experienced and knowledgeable team we can reach 24/7 when we need help to solve an issue for a client.
Why We Trust Reliable Automatic Sprinkler Co., Inc.
Founded in 1920, Reliable is a fourth-generation, Fee family business. Reliable is a proven leader in the fire protection industry and a global manufacturer and distributor of fire protection products. Reliable manufactures the highest quality and most innovative fire sprinklers, valves and special systems on the market. Reliable distributes a full line of best-in-class system components and backs it up with premier customer service. At Brothers Fire & Security, we have a long-standing relationship with Reliable and their Minnesota team of professionals who provide quality products and outstanding customer service. They are as committed to our customers as we are. And when we have a sprinkler emergency, the Reliable team can be trusted to back us up!
"Reliable has a long-standing partnership with Brothers Fire & Security" says Shawn Timm, Regional Sales Manager with Reliable. "Our entire staff is committed to providing excellent customer service while constantly looking for ways to improve. Brothers Fire & Security has been and continues to be a valued partner!"
Don't Take Chances with Vendors
Vendor relationships are far too important to leave to chance. Every vendor you work with should be asking for your feedback on how they are doing and if your company's needs are being met. Document any issues that you're having with current vendors so that if you run into contract issues, you will have the proof to successfully terminate the relationship. If you have a vendor that you like but could perform better, let them know you're thinking about taking your business to a different vendor. This may whip them into shape!
Replace those vendors that are NOT performing, are complacent or difficult to deal with! Consider going with one of their competitors. Take what you learned and tell the new vendor what you expect from them.
Not sure what you're getting from your current vendors and their warranties? Brothers Fire & Security can help. Schedule a FREE vendor review and we'll take a careful look. Our integrated bundled services could be exactly what you need to "guarantee" success. Just think, you can be among the 90% of our new customers to save an average of 25-30% on their fire and security systems.
About Brothers Fire & Security
As one of the premier providers of fire and security solutions in the Upper Midwest, Brothers Fire & Security strives to build long-term, value-added relationships. We work with business owners and property management companies, as well as all types of public institutions to solve fire and security needs. By taking advantage of our integrated bundled services, many of our clients find that they can save 25-30% on their safety services, annual inspections and more. From a single location to franchises throughout the region and the country, our integrated approach saves our clients valuable time, money, and stress. We provide fire protection systems, security systems, fire sprinkler systems, fire alarm systems, 24-7 monitoring, fire extinguishers, card access and kitchen hoods. We also provide our Online Academy: Life Safety — Made Simple with eLearning courses designed to help you get and keep your staff trained and your business fire and security code compliant.