by Stephen Cieslukowski, President | Aug 2, 2021 | Blog Posts, News | 0 comments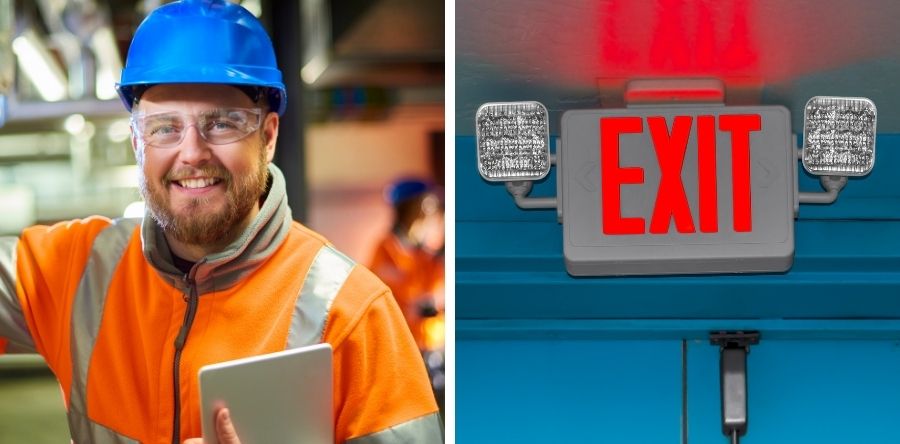 A growing number of companies are looking for ways to cash-in on the Do It Yourself (DIY) trend. How many times have you said, or wanted to say, "I gotta guy who could do that!"
Right now, the labor market is tight and it's hard to find qualified workers. Plus, with the current economy, many companies are looking for ways to give more responsibilities to their employees.
When it comes to life safety, such as fire and security inspections, maintenance and certifications, there are some aspects that could be DIY. Keep in mind, though, that you must complete the certification process for compliance and liability issues correctly to ensure your life safety bases are covered.
We Can Help the DIYers
Brothers Fire & Security provides DIY solutions cost-effectively, so you don't have to hire outside vendors. We'll ensure your annual inspections and certifications are scheduled and delivered to you and your staff. For example, we can help with fire extinguisher inspections and certification (with tags) and Emergency Lights (eLights) inspections and certification (with stickers). You'll also be able to produce documentation to the fire marshal as needed.
Another tool for DIYers is our Life Safety Made Simple online platform. Our research shows clearly that the more employees are engaged and familiar with emergency situations the more apt they are to take positive action. The courses help you and your employees keep buildings and people compliant and safe. They provide the convenience of training and certifying staff based on your needs when you need it and annual certifications for employee records.
All Life Safety Made Simple courses are designed to be convenient and affordable. You can integrate fire and safety training with onboarding new hires, promotions and staff changes. Courses meet OSHA compliance requirements for staff without travel, can lower training costs, and increase successful compliance ratios. Life Safety Made Simple courses include:
How to Effectively Use a Fire Extinguisher
This course makes it easy to ensure that every member of your staff knows how to use fire extinguishers. The course includes:
Discover the correct way to use different kinds of fire extinguishers.
Learn about the Fire Triangle, how it works and what to do.
Understand life-saving steps to take when there's a fire.
Learn about the P.A.S.S. firefighting concepts.
Learn the different types of fires and what extinguishers to use when.
How To Build An Effective Safety Plan
When it comes to safety planning, fire drills are usually what comes to mind. However, there are other critical parts to a safety plan that can save lives and property damage. Clients tell us consistently that one of their biggest challenges is making sure they have an accurate safety plan in place to protect people and their business. Keeping up to date on post-COVID information is also a concern. This course walks you and your staff through the various steps to create an effective safety plan. This course includes:
Identify key staff "Safety Heroes" and get them organized.
Understand safety plan basics and how to identify risks.
Know your fire extinguishers and where your fire panel is located.
Learn about your fire suppression systems and sprinkler heads.
Find out how your security card access and security cameras work.
Get your communication and emergency preparedness MAP.
Know Your Life Safety Equipment
Save lives and prevent unnecessary damages to buildings when your staff knows how to find and operate life safety equipment in case of an emergency. The course includes:
The basics of your equipment and what to do with it (fire extinguishers, fire panel, fire suppression systems, sprinkler heads, security card access and security cameras).
How to ensure that your key staff are cross trained.
Get your teams organized and ready to respond.
Emergency Lights (E-Lights): Inspections and Certification
In the event of a power outage or other fire emergency, e-lights are required to be inspected monthly and certified annually. The course includes:
How to perform your own e-lights inspections
The process to follow so that your e-lights inspected properly
How to get certified to DIY your inspections
How to get the documentation you need to provide proof of inspections
Learners who successfully pass the interactive testing during the courses receive Certificates of Completion. Plus, you can bundle more than one course and save money. As part of our ongoing commitment to our customers, there are more courses are in development.
Along with our online courses, Brothers Fire & Security has developed two resources that are excellent tools for DIYers. The Data Scheduling Matrix keeps track of scheduling and planning effectively for future necessary budget items. The Budget Planning Matrix makes it easier to get your budget in place based on your needs. Both are located on our website.
Think of our Life Safety Made Simple platform and resources as a DIY hybrid blending your qualified employees with our industry expertise. Never struggle with your life safety training needs again!
About Brothers Fire & Security
As one of the premier providers of fire and security solutions in the Upper Midwest, Brothers Fire & Security strives to build long-term, value-added relationships. We work with business owners and property management companies, as well as all types of public institutions to solve fire and security needs. By taking advantage of our integrated bundled services, many of our clients find that they can save 25-30% on their safety services, annual inspections and more. From a single location to franchises throughout the region and the country, our integrated approach saves our clients valuable time, money, and stress. We provide fire protection systems, security systems, fire sprinkler systems, fire alarm systems, 24-7 monitoring, fire extinguishers, card access and kitchen hoods. We also provide our Online Academy: Life Safety — Made Simple with eLearning courses designed to help you get and keep your staff trained and your business fire and security code compliant.