by Brothers Fire and Security | Feb 14, 2022 | Fire System, Security System, Monitoring | 0 comments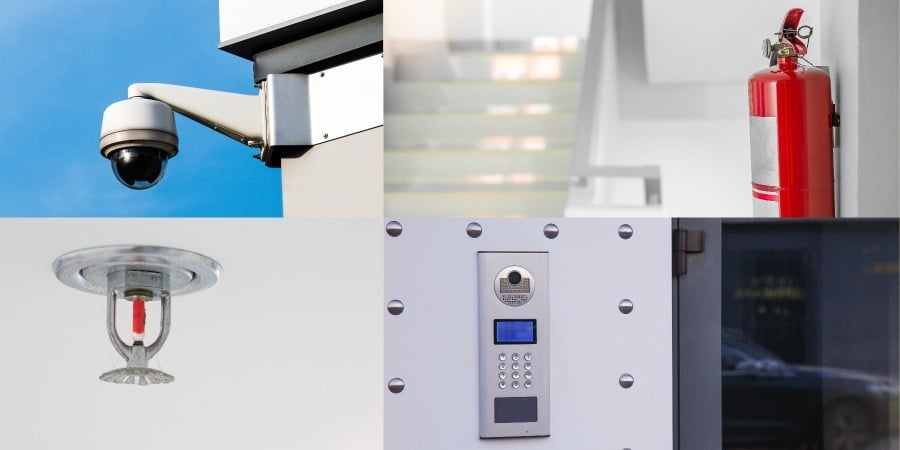 One of the biggest facility management challenges is handling multiple vendor services. Whenever possible, using one trusted vendor for multiple needs can save your business valuable time, improves response times, and limits unnecessary interruptions.
Building maintenance requires a proactive plan based on budgets, operations, staffing, equipment life cycles, laws, regulations, and other considerations. There is a lot to oversee, and you could find yourself with a long list of vendors to help keep things running smoothly.
You could have vendors for:
Access Control
Area of Refuge
BackFlow Prevention
Emergency Lighting
Fire Alarm
Fire Extinguisher
Fire Sprinkler
Fire Suppression
Kitchen Hood
Monitoring
Paint Booth
Security System
Consolidating services can improve operational efficiency and even lower operating costs. Consolidation allows for greater consistency in planning and response. Moreover, it's much easier to budget for these services when dealing with one vendor.
Let's examine the benefits of vendor consolidation for building fire and security.
Consolidating Fire and Security Services for your Building
Working with disparate vendors can make the regular maintenance of fire and security services a laborious venture even for the most seasoned facility managers.
Let's look at some of the benefits of bringing your fire and security services to a single point of management.
1. One Contact for Everything
By consolidating, you don't have to keep track of multiple phone numbers, forms, and vendor processes. There's one single point of contact, which means your staff doesn't need to cross check which vendor handles which services whenever a problem occurs.
Instead of a patch-worked team from different vendors, you'll have one integrated team working together towards one goal. This means you'll know who is accountable at all times, allowing you to monitor the level of service much more closely.
There's also the added advantage of simplified billing and paperwork, making it easier to keep track of invoices and billing information.
2. Eliminate Noncompliance
Having a single vendor manage your building's fire and safety systems can help ensure code compliance and occupant safety. The vendor will have a full understanding of all your buildings' systems, which helps to ensure that all the required inspections, maintenance, and testing requirements are met.
Multiple vendors with different solutions can result in too much variation in processes and policies, which can create compliance blind spots and ultimately unwanted risks for your organization. Consolidation means you don't have to worry about which tasks belong to which vendor or being caught off-guard with an unannounced safety inspection.
3. Time and Cost-Effectiveness
Consolidation makes it easier to negotiate competitive rates. You'll gain access to bundle-based pricing, reducing your overall fees and expenses. Plus, your accounting team doesn't have to cut multiple checks or deal with various invoices to ensure everyone gets paid.
After consolidating services, communication also becomes faster because there's one point of contact for all types of support, saving your team the time and hassle of contacting multiple vendors.
4. Establish a Trusted, Long-Lasting Relationship
Fewer vendors mean fewer relationships to manage. It's easier to build a relationship based on quality, reliability, and trust when working with just one vendor. An integrated fire and safety team will put into action the best practices and systems for your building, and you can rest easy knowing your interests are being managed competently.
Consolidate Facility Services with Brothers Fire and Security
Brothers Fire & Security is revolutionizing how facility management teams work and operate. Integrating your fire and security services provides better insight and transparency and ensures your systems are up to code at all times. Our clients choose us because we provide faster inspections, better reporting, and a more responsive customer service team all to free up your time and save you money.
Integrate your fire and security systems today. Contact us and we can help you get started. Call 800-607-2767 or visit our contact us page.