by Brothers Fire and Security | Jun 6, 2022 | Fire System, Security System, Monitoring | 0 comments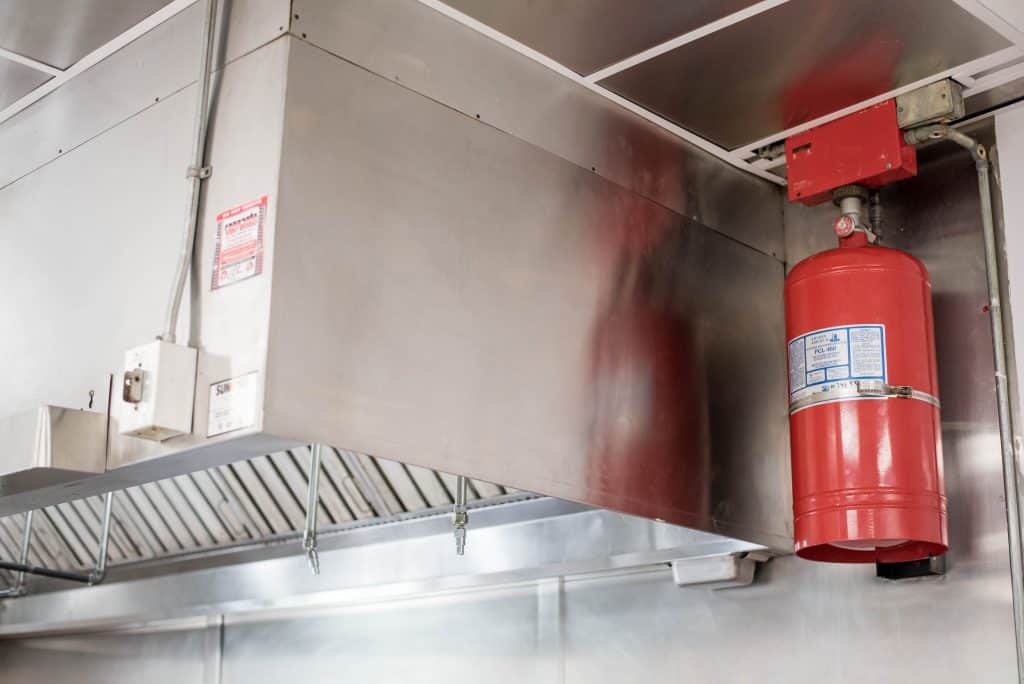 Restaurants – with their open flames, grease, and cooking oils, plus cleaning chemicals – pose a considerable fire hazard. How do you ensure adequate fire prevention and fire safety with these inherent risks?
Fire inspections identify fire hazards, gaps in coverage and other life safety issues and reduce the chance of a catastrophic incident in buildings. But as a building or restaurant manager, you can't rely solely on annual inspections. For one, it's advisable to be as knowledgeable as possible on applicable Minnesota building codes and standards in order to stay compliant and ensure everything is in order at all times.
A restaurant fire can be devastating for your business, leading to lost revenues and even permanent closure. It's crucial to incorporate fire safety norms into your daily operations to avoid accidents and ensure safety. Here's a fire prevention checklist that helps you limit such incidents.
Daily Fire Safety Checklist
Are work areas uncluttered and kept free of debris to minimize fire load?
Are all doorways and evacuation pathways unobstructed?
Is the kitchen kept clean and free of debris?
Are raw material storage areas kept clean to prevent the buildup of combustible dust, such as flour and sugar?
Are all supplies and raw materials kept at least 3 feet from heating units and ductwork?
Monthly Fire Safety Checklist
Item 1: Clear Paths of Egress/Exiting
The means of egress must be kept clear and free of obstructions at all times.
A few questions to consider are:
Are there at least two fire exits for each smoke compartment?
Are access aisles leading to exit doors at least 36 inches wide?
Is the travel distance to a fire exit, not more than 200 feet or 250 feet for areas with automatic sprinkler systems?
Are all paths of egress clearly marked by clearly visible signs?
Is there a functional emergency lighting system for each means of egress?
These requirements increase the probability that everyone can exit the restaurant safely in the event of a fire.
Item 2: Portable Fire Extinguishers
Fire extinguishers can stop a small fire before it gets out of control and causes widespread damage and havoc. As such, it's crucial to consider the following:
Are extinguishers safely secured, easily accessible, and charged?
Is there a sufficient number of extinguishers, and are they properly located?
Are fire extinguishers properly maintained and serviced by a certified service technician?
Do the extinguishers have inspection tags plus tamper seals attached?
What's the rating of all the extinguishers? Are they at the least 2A10BC rated?
Are all employees trained in the use of portable

fire extinguishers

?
Item 3: Fire Sprinklers and Fire Alarm Panels
Your fire suppression and fire alarm systems are to be inspected on an annual basis to ensure they're in full working order. Still, it's important to consider the following:
Are smoke detection and fire alarm systems provided for each enclosed area?
Does the fire alarm system include both manual and automatic initiation devices?
Does the restaurant have a fire sprinkler system installed, maintained, and inspected according to NFPA 13, Standard for Installation of Sprinkler Systems?
Is there adequate clearance around each sprinkler deflector?
Get Professional Assistance
It's important to note that this checklist is not designed to be wholly comprehensive; rather, it's meant to help you recognize and correct some of the most common fire and life safety deficiencies in a restaurant. The fire code is detailed and is constantly being updated. As such, it's difficult to keep up with all the necessary maintenance and inspection procedures on your own.
In addition to your annual fire and life safety inspection, a reputable fire protection and monitoring company can provide regular inspections to ensure all safety procedures are in place and working effectively. Doing so enables you to keep your business and staff protected at all times and ensures you avoid penalties linked to fire code violations.
Contact us today for any queries on fire and life safety.