by Brothers Fire & Security | Nov 9, 2023 | fire | 0 comments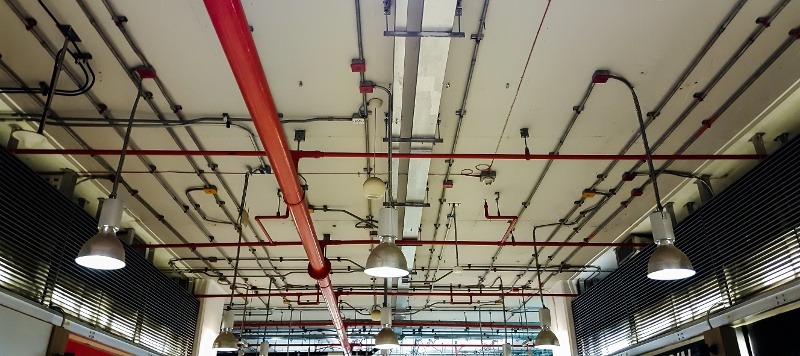 If you own or manage a manufacturing facility, you face unique challenges when it comes to fire suppression. Your facility probably has heavy equipment that can overheat as well as flammable and combustible materials that can cause a fire to spread quickly.
The cost of a manufacturing facility fire can be enormous. U.S. municipal fire departments responded to an estimated average of nearly 38,000 fires at manufacturing facilities in a recent five-year span, according to the National Fire Protection Association (NFPA). These fires created annual losses of about $1.2 billion in property damage as well as the tragedy of 16 deaths and 273 injuries.
Even if you have a facility fire that fortunately doesn't injure anyone or result in a loss of life, it can still cause enormous property losses that can have huge repercussions for your company. In addition to the cost of the initial damage, extensive fire damage can result in a temporary shutdown of some or all of your operations.
Keep reading to learn about how fire suppression services can protect your manufacturing facility as well as your employees who work there.
NFPA Codes and Guidelines
Effective and carefully planned fire suppression services–including the training of employees on how to prevent fires and what to do in case of a fire–can save lives and property. Local authorities may have fire suppression rules to follow, and the NFPA establishes codes and guidelines for fire suppression services in manufacturing facilities. These are updated regularly and many requirements are directed toward facilities with specific circumstances. It's extremely important to keep abreast of the NFPA's codes and standards and any changes in their guidelines as well as those that apply to your industry.
Some guidelines are directed toward all types of manufacturing facilities. NFPA1: Fire Code, for example, establishes minimum fire suppression service requirements for manufacturing facilities to follow. These include inspections and testing for these systems as well as fire alarms, emergency plans, and more. Additional manufacturing-related codes include,
NFPA 101: Life Safety Code covers provisions to help occupants safely exit a facility during a fire.
NFPA 13: Standard for the Installation of Sprinkler Systems covers specific requirements for installing sprinkler systems in manufacturing facilities.
NFPA 17A provides requirements for equipment that extinguishes wet chemicals, including how they should be operated, tested, and maintained.


Common types of fire suppression services
The following are types of fire suppression services that are frequently used in manufacturing facilities:
Automatic sprinkler systems - These systems employ a system of pipes and sprinkler heads that douse a fire with water. They can help contain a fire to one area of your building or, in some cases, put it out completely.
Fire extinguishers - Specific types of fire extinguishers are used for different types of fires, and your manufacturing facility may need several types of extinguishers depending on the materials present. Fire extinguisher types include Class A for ordinary combustible materials including cloth, paper, and many types of plastic. Class B is designed to put out flammable liquid fires, while Class C puts out electrical fires and Class D puts out flammable metal fires.
Appropriate fire suppression services that are customized for your business can help protect your manufacturing facility and employees. Contact Brothers Fire & Security, and we'll design and provide fire suppression services that meet your manufacturing facility's unique needs.