by Brothers Fire & Security | Aug 3, 2023 | Security System, Monitoring | 0 comments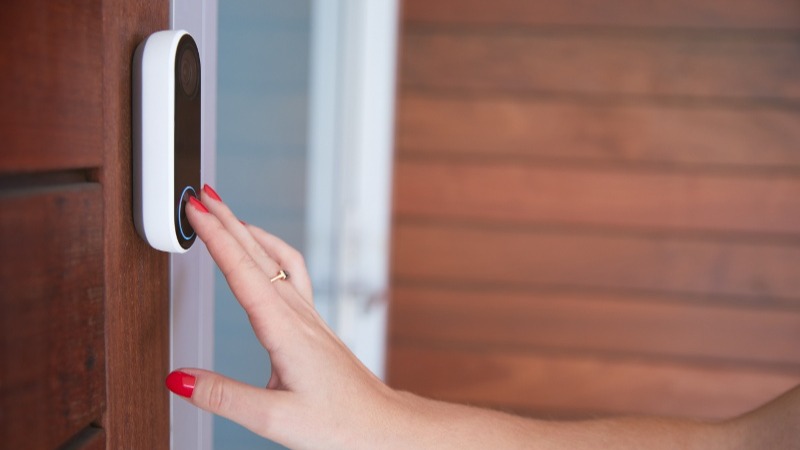 If you're shopping for a video doorbell system, you'll have a device that lets you see visitors, store the images, and in some cases, converse with them. The number of models and features available can make your decision seem complicated, but this blog tells you about the most important features you need and how your video doorbell can be integrated into your pre-existing security systems or operate as a stand alone feature.
Wired or wireless
Wired video doorbells connect with an existing doorbell and electrical wire, so you'll need to remove your current one and rewire the electrical connection to your new doorbell camera. This type of doorbell doesn't work if your power goes out, but you can get one that has a cellular backup. These doorbells, however, usually work only in conjunction with a security network like Nest. Wireless doorbells are easier to install since they run on batteries, but you'll have fewer choices and will need to remember to replace or recharge their batteries. And remember that battery performance in very harsh winter or summer conditions will negatively impact battery performance.
Video specifications
A doorbell camera needs to produce good-quality video to be useful. The quality can be affected by the camera's resolution, which determines how clear and sharp the images are and how far the cameras can see the image. Most cameras have a resolution of 1080p HD, and this is the lowest that's recommended. Your video also needs to show all of your property, so a field of view of 120 degrees or wider is recommended. The ability to zoom in closer on people or objects is also convenient, so look for video doorbells that can do this physically or on the app.
Audio
Almost all video doorbell systems come with two-way audio. This useful feature lets you communicate with whoever's at your door instead of just seeing them.
Night vision
Night vision lets you see who's at your door when it's dark. Some models have spotlights that allow for color night vision, or you can find infrared night vision models that transmit black and white images.
Storage
Some doorbell cameras offer a limited amount of cloud storage, with or without an extra fee. Some have local storage, which is usually in the form of a microSD card. Systems that have both types are the best option, since you'll still have your recordings even if one type fails. One of the biggest decisions you will need to make is how long you want to store images. Do you care if you store your images?
Durability
Since your video doorbell is outside, it needs to be able to withstand a wide range of temperatures. The manufacturer should disclose a range of temperatures that a particular model can operate in. These devices also come with an IP rating that indicates how they can withstand various solids and liquids. A rating of 65 and above is recommended.
Integrating your doorbell into a pre-existing security system
Having a myriad of systems for security can be confusing and costly since it requires you to work with several vendors. Consolidating these systems with a single vendor is much more effective and efficient. Whether you're buying a video doorbell system for your home or business, Brothers Fire & Security can install your unit and make sure it works with your pre-existing security system. We can also hook your video doorbell up to a monitoring center so they'll receive alerts when you do. Employees at the center will check with you if you don't answer your doorbell, and in the case of an emergency, they'll contact the police.
For more information about keeping your home or business safe, contact Brothers Fire & Security today. We can install, maintain, and repair all elements of your fire and security systems, ensuring that they'll work seamlessly to protect you and your home or business.