by Brothers Fire and Security | Oct 10, 2022 | Fire System, Monitoring | 0 comments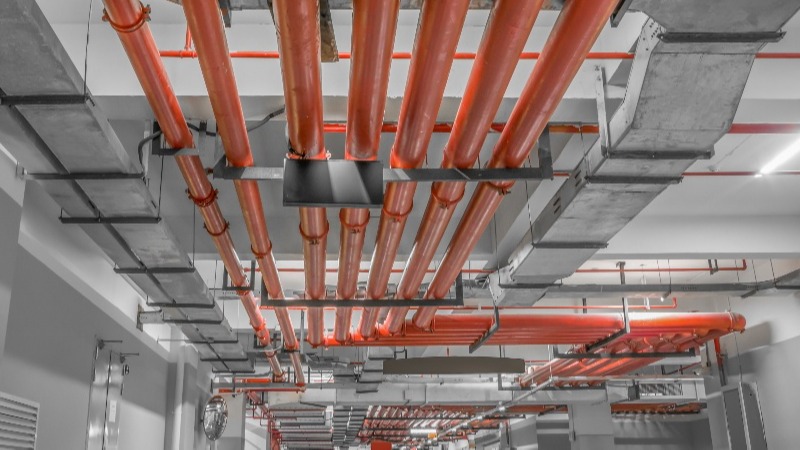 Winter is coming–it's a truth you can't avoid in Minnesota. However, you can be ready for it and that includes making sure your fire suppression systems are properly winterized. Since winter is when we are using our heating systems at our fullest capacity.It is important that your sprinklers and other equipment are ready to respond in the case of an emergency.
Making sure your system is fully operational and prepared for cold weather is imperative to prevent systems from freezing. Inspections ensure valves will operate in case of fire, drains are clear and free of moisture, and antifreeze systems are in the proper mixture.
WHEN TO START
Once the leaves begin to change color, you should be thinking ahead to winterizing. Whether you operate a healthcare facility, an apartment complex, a strip mall, or an airport, winterizing your business should be done now, before the first frost.
5 WINTERIZING TIPS FOR FIRE SUPPRESSION SYSTEMS
Use this checklist as a starting point. These are best practices for preparing systems for extreme cold and ensuring your facility, its contents, and its people are protected.

1. Know how to operate (shut down) your fire suppression system in case of an emergency. There are

various kinds of sprinkler systems

, so it's important to know which kind you have and how to shut it down if you need to.


A wet system must be shut down if a pipe or head leaks or breaks due to freezing. In addition, any sign of frost and/or ice on the outside of the system needs to be investigated, shutting it down and draining the system quickly will prevent damage.
A dry system must be shut down and drained if it trips and fills with water. Opening all valves and draining the system will help prevent the pipes from freezing and potentially breaking or splitting.
2. Have your dry valve inspected by a licensed contractor to ensure it is operating properly and will open in case of a fire.
3. Increase the frequency that you drain your low point drains of all excess water. This should be done weekly or even more frequently depending on the amount of moisture you are draining. This will prevent a drain from freezing over.
4. Inspect your building to ensure that all heated spaces are properly insulated to ensure that the entire space will maintain 40 degrees Fahrenheit as required by code.5. Have a licensed fire protection contractor test your antifreeze mixture to ensure it is at the proper level. This is crucial since your mixture is affected not only by pressure but by ambient temperature. Your mixture will be different in the summer months than in the winter months.
BE READY FOR ANY SEASON
Brothers Fire & Security offers a full line of fire suppression systems that are custom designed for what your facility needs. We provide high-quality fire extinguishers, install kitchen hoods, and develop sensitive-area systems where water-based systems are simply not an option.
We also offer clean agent systems, CO2 systems, flame, heat, and smoke detection, foam systems, and paint booth solutions. Simply put, we custom-design a fire suppression system to fit your specific needs, asset protection level, and your budget.
To achieve an extra level of safety and peace of mind, have your facility's fire suppression system monitored to ensure a quick response time in the case of a fire.
BUNDLING IRE & SECURITY COVERAGE
As one of the premier providers of fire, security, and communication solutions in the Upper Midwest, Brothers Fire & Security strives to build long-term, value-added relationships. We work with business owners and property management companies, as well as all types of public institutions to solve fire, security, and communication needs. By taking advantage of our integrated bundled services, many of our clients find that they can save 25-30% on their safety services, annual inspections, and more.
From a single location to franchises throughout the region and the country, our integrated approach saves our clients valuable time, money, and stress. We provide solutions for data cabling, communications, security, system monitoring, fire suppression, fire protection, and fire sprinkler systems.